Hello there. I'm delighted to meet you…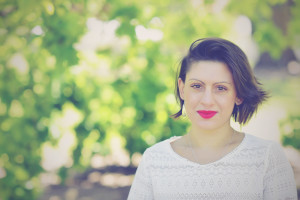 Hello there.
I'm Melissa Farrugia, Holistic Kinesiologist, Shamanic Practitioner, writer, and creator of Soul Wellness and Alchemy Codes.
I completed my Diploma of Health Science (in Holistic Kinesiology) in 2010, and began consciously awakening to the shamanic path at the beginning of 2015.
A natural creative, thinker and seeker, I marry intellect with intuition, strategy with soul.
I know that life is extraordinary and filled with endless possibility… I also believe in being a part of something greater and giving back. After all, what's a world without connection, community and supporting what we believe in?
The threads that weave the physical, emotional and energetic elements of life together enliven me.
Over time I've become skilled at understanding the patterns behind experiences, and the perception shift required so power is claimed.
This is where I serve you best.
I help you develop personal power, confidence and self-worth, through understanding how to grow beyond your life experiences.
I guide you in dissolving patterns of reactivity, power-struggle and survival mode stickiness, and invite you into a balanced, conscious, feminine/masculine approach to your life.
You begin to know pathways that lead to wells of personal power that were previously hidden.
Instead of feeling:
// Life is happening to you
// Lonely in a world that does not understand you
// Undecided about how to move forward
You re-focus your energy and cultivate self-acceptance, courage and willingness to grow beyond your current experience of yourself and your life.
I Work With People Who Are
// Clever – You Value Your Intellect Above All Else.
Your intellect runs your life around in circles which distracts you from moving forward in your life. Because your mind is always able to justify, your hearts desires are most often pushed to the side for 'one day'. You're also caught up in the 'how' of life, needing to know the outcome before you take the first step, and struggle to trust life and the bigger picture. By virtue of being clever, you're also highly intuitive though will often explain away your intuitive wisdom because cleverness offers certainty, and you've not learned to fully trust your intuition. You also say 'I know' a lot.
// Free-Spirited.
You most likely value your free spirited nature as much as you value your intellect. Freedom is one of your core values and you do not like rules or being told what to do. A free-spirited nature out of balance, becomes rebellion for the sake of rebelling, and an escape from devoting to the real power of your life: you. Free-spirits need to develop a relationship with their body, as their grounding and connection point to all of life. 
// Ready to Create Change.
You are ready for transformation within yourself; ready to shift from feeling mentally, emotionally and creatively stuck, to feeling deeply connected, expressive and alive in the life you are living. You are a self-responsible soul who knows that global change always begins with self, and are courageous enough to follow through. You most likely give to others before yourself, and feed the external elements of your life more often than caring for your internal environment.
// Self-Aware. 
You are self aware, though often awareness ends with perception. The process of transformation and personal power begins with awareness, and is followed through with action. This is the journey where awareness becomes embodied, and by virtue of that you are different.
My Story So Far…
I've personally shifted and moved through so much, that when I reflect on my life, I feel as though I'm peaking into lives of other people. That the old stories are not even remotely a part of my make-up any more.
These are the pivotal choice-point moments that have called me most intensely to claim and cultivate personal-power:
// Moving to Vancouver and discovering the essence of who I was for the first time.
// Discovering Kinesiology, and awakening to the innate intelligence of the physical body.
// Marrying and divorcing another… and discovering the inner marriage of self.
// Journeying on a Shamanic Healing Quest in Mexico… which led to the organic emergence of innate healing gifts.
// Drawing and embodying Alchemy Codes… and discovering the power of the divine feminine – regardless of our physical gender.
In truth though, it's the day-to-day choices that have been most profound in changing the overall way I live.
Before beginning the real adventure of my life, I did what most people do: follow the rules of conventional culture, whilst attempting to discover what my purpose is within that framework.
Essentially I'm from the 9 – 5 corporate world.
I began in my 'dream job' as an Interior Designer, became jaded about a year into it, and a few years later moved into Design Sales. Eventually I transitioned into Recruitment, where I connected with my love of helping people and being a part of their personal development and growth. Once I locked into that spark, I never let it go.
Eventually I moved on again, and this time the leap was large; travelling halfway across the word for a year on my own to live in Vancouver, where I discovered a deep connection to self, to hummingbird medicine, and to earth-centered practices.
This was the beginning of my real life adventure, the first time I'd ever taken a true leap of faith, and felt what it was like to be divinely guided.
Woven into this snapshot, there certainly were times of fulfillment and happiness, though overall they were few and far between. Something about living life the way I had been was shrouded in doubt, my identity intertwined with what I 'did', which never really fit anyway.
Bubbling under the surface was the deep knowing that something was missing.
So, I moved from job to job, relationship to relationship, diet to diet, sure that the next thing was going to fill the empty space I felt within. I believed that changing my external environment would ease the constant internal stale and unsettled feeling I felt from the moment I woke to the moment I went to sleep.
Little did I know then, that change for the sake of change, without purpose and intention, becomes futile.
After years of this roller coaster ride, my body intervened, pulling the reins on my life in a major way.
In 2005, over the course of the year, I battled severe symptoms of carrying two large fibroids in my uterus, and eventually had them surgically removed.
Simultaneously, the strings that had been precariously holding my life together, began to snap.
This was my turning point.
Over 6 weeks (the post op recovery period) I truly observed my body for the first time in my entire life, and in the process, developed a deep relationship with my body as I experienced healing in a way I'd never experienced before.
It was a magical experience, and it also raised some fairly big questions.
The answers would eventually rise to the surface through my discovery of kinesiology, as would the themes of creativity, identity, individuality, vision and freedom.
In my search for answers, I stumbled upon Kinesiology.
Just like any inspiration fuelled step in the direction of truth, I enrolled to study, even before having my first session. It must have been something about the all over body tingles that consumed me each time I looked in that direction…
It took me a few years until I was actually ready to devote myself to full-time study (there's so much to be said for trusting the process and divine-timing) though from the point of discovery, I knew becoming a kinesiologist was a divinely positioned doorway along my path.
A lot has changed over the years, though what has remained is my devotion to heart-centred growth, and creating a life which is fuelled by my core value of freedom.
Soul Wellness is the work of my life.
Work that sets my heart alight and my soul on fire.
How can I help you live your passion?
Much love and soul wellness,
Melissa xx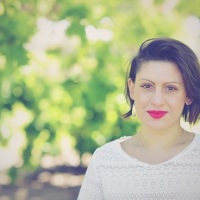 Ready to work together? Schedule your 1:1 Shamanic Kinesiology session in Elwood, or via Skype.
Seeking restorative self-healing practices? Download 31 Days of Soul Wellness.
My Knowledge & Experience Includes:
Reiki 1 and 2: Melbourne, 2009
Diploma of Health Science (Holistic Kinesiology): Melbourne, 2010
Shamanic Initiation Ceremonies (Medicine Wheel & Plant Medicines): Mexico, 2015
Light Codes and Sacred Geometry: Melbourne and Mexico, 2015
9 Rites of The Munay-Ki: Melbourne, 2015
13th Rite of The Munay-Ki: The Rite of The Womb, Melbourne, 2016
Ghost-Writer for a on-line wellness magazine: 2016 (on-going)
As Seen In