1:1 Distance Shamanic Kinesiology Balance
As a holistic kinesiologist and teacher, my philosophy is to guide you as you actively participate in your own healing.
I'll take you through a blend of processes grounded in Holistic Kinesiology and Shamanic Practices: profound healing modalities where you are central to your healing, where your body and soul speak directly to you, through you.
As such, distance healing sessions facilitated via Skype, work beautifully and effectively.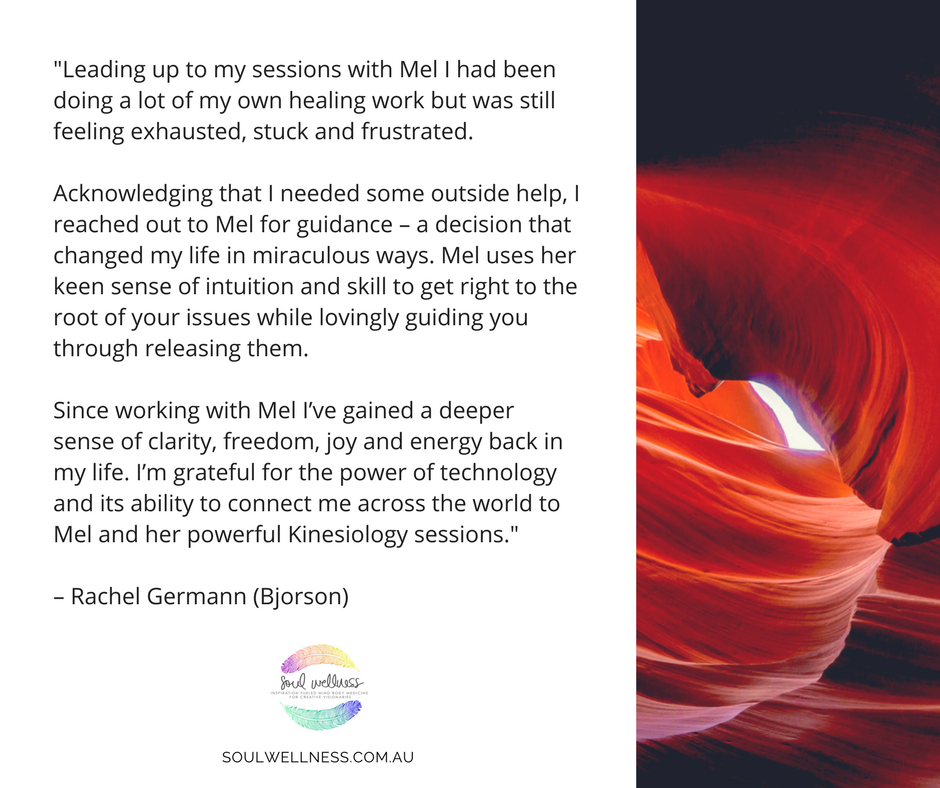 How Your Distance Kinesiology Healing will flow
Once we confirm your appointment time, you'll receive guidelines to help you prepare for your session.
And when we connect at our designated appointment time, we'll begin by speaking about what you'd like to focus on.
As we're speaking, my intuition and spirit-connection kicks in, and I'm able to see and sense patterns, emotions and energy blocks that need to be healed and cleared.
I'll reflect these back to you, ask you to deepen into your own sense of what is emerging, and then guide you through the specific healing processes you need to come into wholeness.
This may be through guided visualisation, focused acupoint holding, breath-work, drumming, or any other healing/embodiment technique I'm guided to take you through.
Kinesiology is a tactile practice so throughout your session, I'll guide you to connect with your body through the palms of your hands.
We will be in constant visual and verbal communication until the close of your session, so as sensations and new patterns come into conscious awareness, you're able to move through the layers of your healing.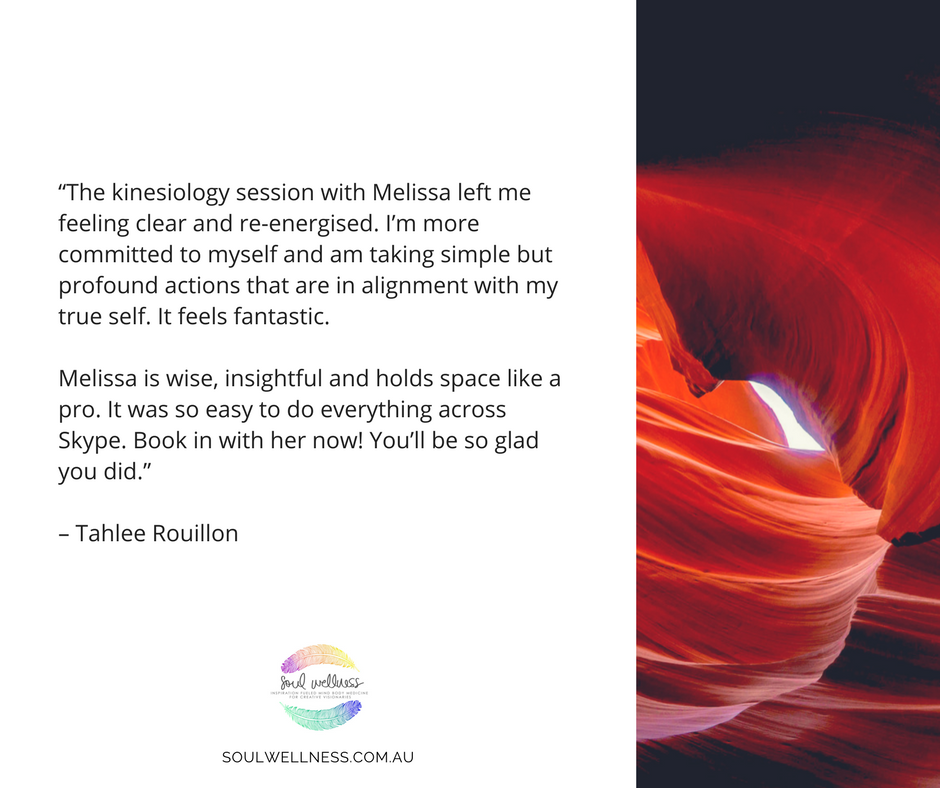 Book Your Distance Kinesiology Session
Distance kinesiology sessions (facilitated via Skype) are available Tuesday – Friday.
Easily book your appointment here. Please note: appointment times are based on AEST (Melbourne + Sydney, Australia).
If you're located outside of this timezone, and want to work out the best time to book your session, click here to find out.
Can't find a time that suits? Send your email to melissa@soulwellness.com.au, with your preferred date, time, and location, and look out for my reply within 24 hours.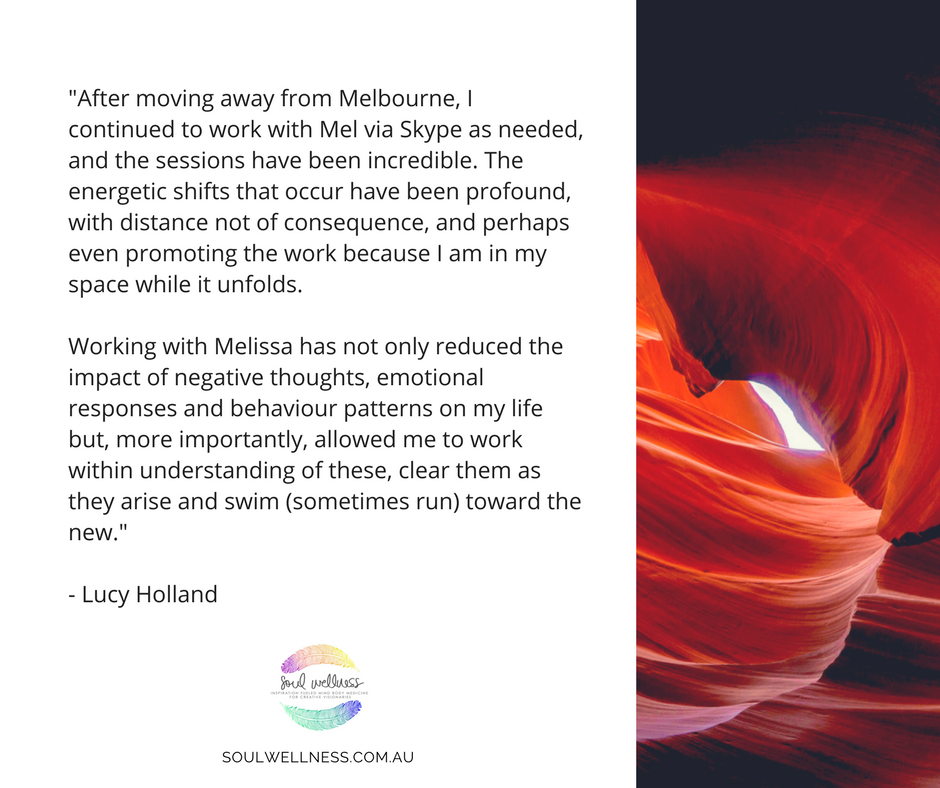 F.A.Q's
How does healing happen if we're not in the same room?
Healing isn't confined to physical space.
The truth is, healing occurs through energetic and spiritual transmission, which knows no bounds.
Before and during your session, I tune in and 'hold space' for what needs to unfold, so you're supported throughout your healing.
What do I need to do to prepare for my session?
Once you book your session, I'll email you guidelines to help you prepare for your healing session.
Generally, it's helpful to bring conscious awareness to any patterns that are playing out in the days leading up to your healing. Shift perspective and become the observer of yourself and life.
You might also like to do some journalling prior to your appointment, as this often brings clarity to what you'd like to focus on.
Where you are physically during your healing is important too, as it becomes the container for your healing. So be somewhere relatively quiet and private, and ensure you have a solid internet connection for ease and flow of your session.
Feel like an 'in person' session is more your style?
I offer in person sessions from Elwood, Wednesday – Friday.
Find out how we can work together by clicking here.