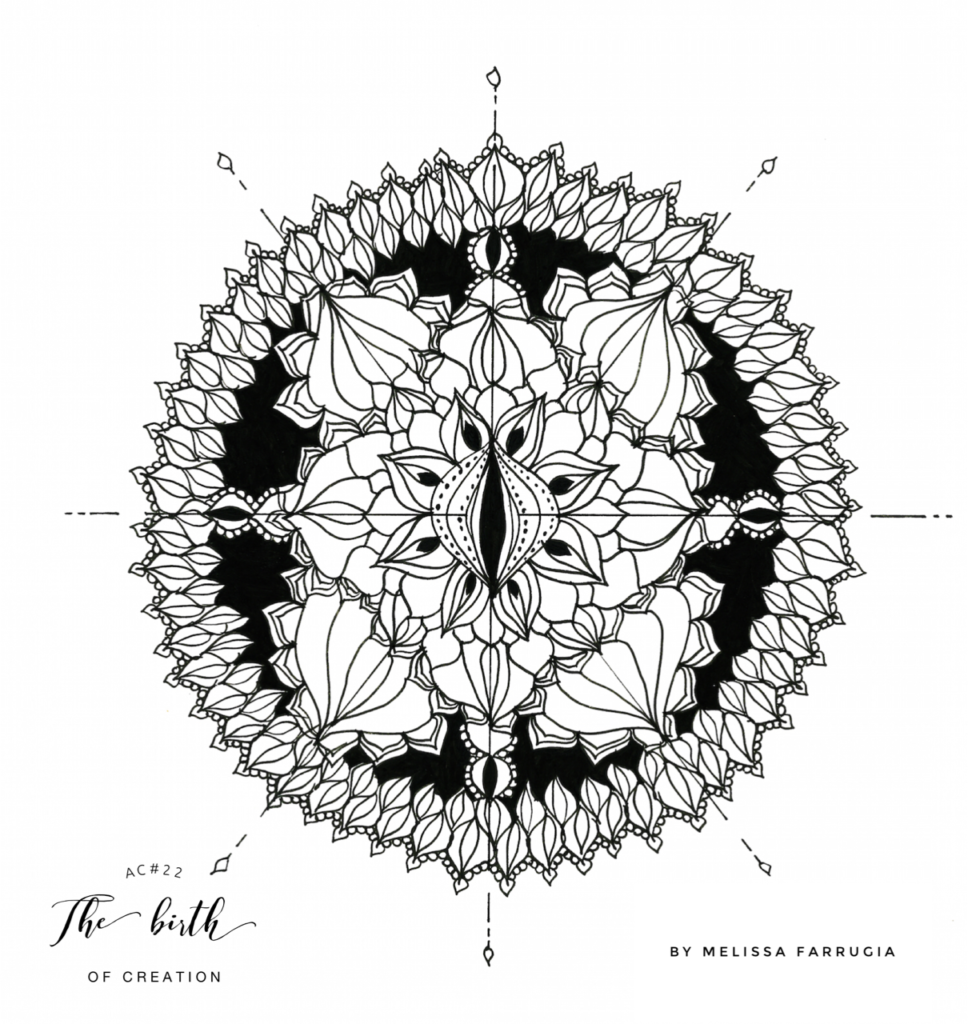 You're invited to the Womb Blessing Gathering;
an intimate gathering of women in support of one another.
The intention for the evening is the enlivening of your womb (a major power centre for all women) via guided practices to:
// Activate connection to the lineage of women who have come before you, so you may know how supported you truly are
// Awaken and claim medicine gifts for the empowerment of your life
You will also receive the 13th Rite of The Munay-ki, The Rite of The Womb; an energetic transmission which acts as a blessing for all women, intended to heal your personal womb, the collective womb of womankind, and the womb of mother earth.
This Womb Blessing Gathering is an opportunity to heal emotional wounds and suppressive imprints of the unconscious feminine (for example: comparison, separation, jealously, control, manipulation, shame and abandonment), so you come to know authentic personal power and liberation, and so we may collectively support and uplift one another instead.
When women collectively come together in unconditional love and support – magic happens.
Empowered women create empowered communities and collectively we all thrive.
Why I Focus On Womb Blessing In My Work
My journey with my womb really started when I was eight years old and my menstrual cycle began; at catholic school, totally unprepared, and unsure of what the blood on my school dress actually was.
Years later, I developed consistent and severe stabbing pains within my uterus and vagina, and no medical reason was found. Two years later, I received a CIN2 result, which lead to the laser removal of cells from my cervix. And a few years later I learned that I'd developed fibroids in my uterus, and after another year of extreme symptoms, they were eventually surgically removed.
This is also the moment in time where I discovered Kinesiology, ventured into a whole new world of healing, and learned that my body had been communicating with me all along.
My journey into my womb has taken me into the Mother-Wound, Father-Wound, the collective imprints of Womankind, and called me to assess my personal boundaries, relationship with power, how I give and receive love, and how I create my life.
As a result, my connection with my body, life and intuition is a lot healthier, my relationship with my menstrual cycle is much more easeful and respectful, my sense of authentic personal power and worth is greater, and I've been able to heal important birth-family relationships, for which I'm entirely grateful.
Womb Blessing Gathering is For All Women Who
// Feel resonant or resistant; a deep intuitive call that may extend beyond reason.
// Feel resistant to working with other women – collectively there is deep wounding amongst women, and this gathering will help heal layers of old trauma.
// Feel ready to let go of old stories of pain and shame.
// Feel ready to activate your sacred fire.
// Desire to feel liberated and authentically empowered in life.
// Are ready to receive more: support, freedom, creative energy, clarity, prosperity and abundance.
// Desire connection with other women who are on the path of their divine feminine womanhood.
Gathering Details + Booking
WOODEND LOCATION
Date: Saturday 19th of August, 2017
Time: 2.30pm – 5.30pm
Location: Mayberry Woodend, 59 Mahoneys Road, Woodend VIC.
Group Size: The Womb Blessing Gathering in Woodend is limited to 20 women.
ELWOOD LOCATION
Date: Thursday 28th of September, 2017
Time: 7pm – 9.30pm
Location: Kahaani, 155 Ormond Road, Elwood
Group Size: This intimate gathering is limited to 8 women.
Investment: $60.00
Womb Blessing Tea and Womb Blessing Essential Oil will also be available throughout the gathering, to provide additional support and nourishment.
Booking: Payment below confirms your place at the Womb Blessing Gathering.
// Please let me know which location you're booking into within the payment comments, or via email: melissa@soulwellness.com.au. 
F.A.Q
I'm pregnant. Is the Womb Blessing Gathering safe for my child?
Yes. The healing processes I'll guide you through support nourishment in all ways, and the Rite of The Womb becomes a blessing for both mother and child.
Are children able to receive the Rite of the womb?
Girls above the age of 7 are welcome to receive the Rite of The Womb, however the processes we practice before receiving the rite may not be suitable. If you'd like a child in your care to receive the Rite of The Womb, please contact me directly to arrange an alternative time, or wait until after you've received the Rite and you'll be able to pass it on to her yourself.
I've had a hysterectomy and no longer have a physical womb. Will the gathering be helpful for me?
Yes, absolutely. You still have the energetic imprint of your womb, and it's of utmost importance you connect with your womb, claim power, remember wisdom and receive blessings.
I've already received the 13th Rite of The Munay-Ki, though feel called to be at the gathering. Will it be of benefit to come along? 
Yes, the practices you'll be guided through at the gathering will be deeply healing, plus re-receving the Rite of The Womb will help to activate and strengthen it within you.
For all other questions and enquiries, email me via: melissa@soulwellness.com.au, and I'll respond within 24 hours.
Much love and soul wellness,
Melissa x