How Is Your Womb Feeling?
Womb Blessing Essential Oil has been created to
support the womb healing practices of all women, and is
intended to strengthen your connection with your beautiful body.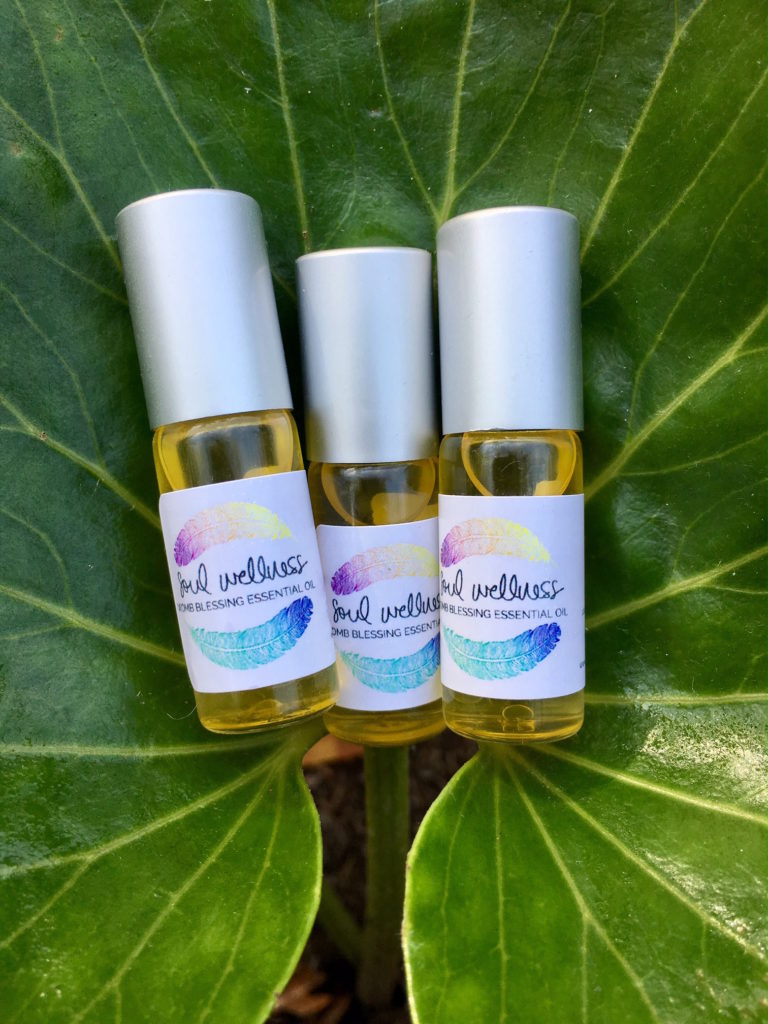 Key benefits: healing, nourishing, grounding and supportive.
Ingredients: essential oil of Angelica, Egyptian Geranium and Rose, in a Jojoba oil base.
100% natural, therapeutic grade essential oils.
Womb Blessing Essential Oil is highly absorbent and generally safe for sensitive skin.
If you're pregnant, use with caution.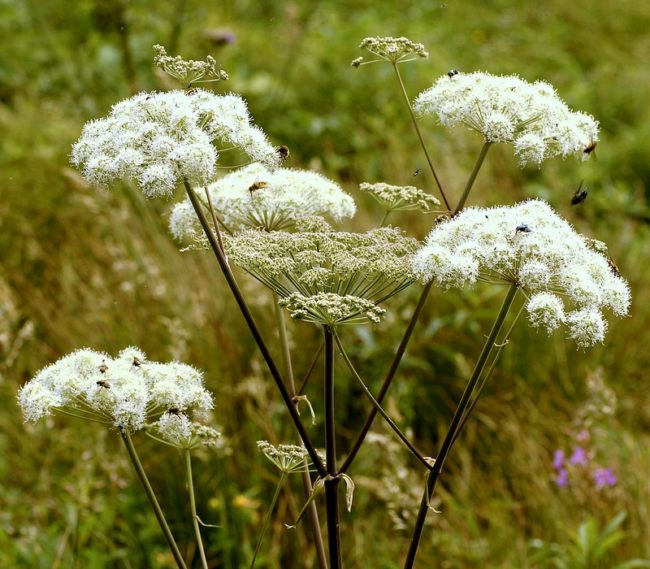 Angelica Essential Oil is distilled from the root and seed of the plant, and is known as the Oil of Angels.
Physically, Angelica is known to soothe muscular spasms, purify blood, and relax nerves.
Emotionally it's known for it's ability to support emotional release, connection with ones heart, and bring about feelings of calm, relaxation and peace.
Spiritually, Angelica helps to enhance connection with personal divine consciousness, and supports soul embodiment and freedom.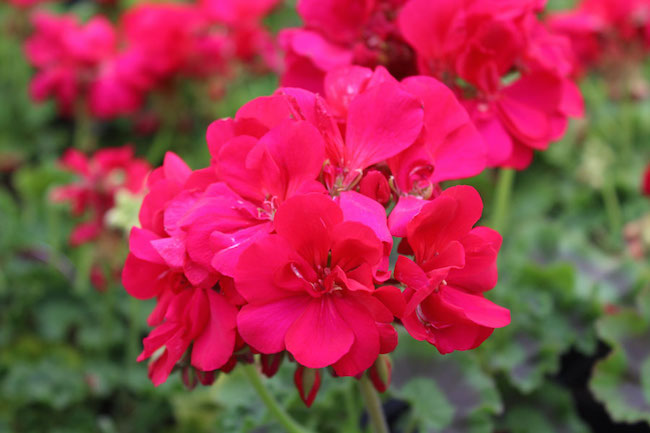 Egyptian Geranium Essential Oil is steam distilled from the plants stems and leaves.
Physically, Geranium revitalises the tissues of your body, and supports the circulatory and nervous systems. It's also tonifying, which supports womb health, and is homeostatic; meaning it contracts blood vessels, eases excessive bleeding, and aids in wound healing.
Spiritually and emotionally, Geranium can help to heal fears of abandonment, love and commitment, and supports deeper feeling of self-love and acceptance.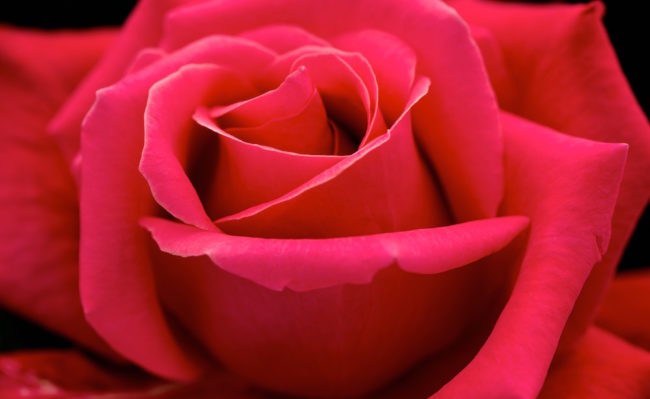 Rose Essential Oil is steam distilled from rose petals, and is deeply nourishing.
Physically, rose oil has the power to relieve cramps, nausea, fatigue and pain associated with menstruation and post-menopausal symptoms, tones muscles which is helpful for womb health, purifies the blood and clears toxins from your body, and regulates menstruation by easing excessive bleeding whilst balancing flow of obstructed and/or irregular menses.
It's known to heal emotional blocks and limitations, enhance self-esteem, confidence, mental strength,  positivity and feelings of joy. It may also help with feelings of fear and resistance to intimacy, pleasure and trust (with self and others) as it supports healing of memories and imprints of the past.
Rose essential oil is also known to relax the mind and open the heart to experience deep genuine unconditional love and the fullness of life.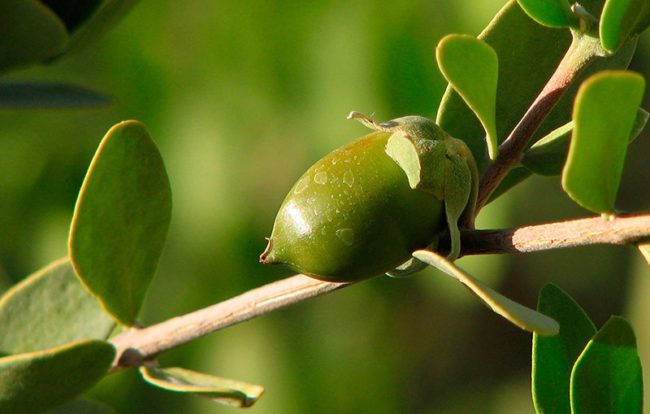 Jojoba Oil is the carrier oil of the Womb Blessing Essential Oil blend, and is created by cold pressing the seeds.
Jojoba oil contains Vitamins A, D and E,  and is calming, soothing and moisturising to the skin. It also has a long shelf life, which means your Womb Blessing essential oil will preserve for a long time to come.
Why I Focus On Womb Blessing In My Work
My journey with my womb really started when I was eight years old and my menstrual cycle began; at catholic school, totally unprepared, and unsure of what the blood on my school dress actually was.
Years later, I developed consistent and severe stabbing pains within my uterus and vagina, and no medical reason was found. Two years later, I received a CIN2 result, which lead to the laser removal of cells from my cervix. And a few years later I learned that I'd developed fibroids in my uterus, and after another year of extreme symptoms, they were eventually surgically removed.
This is also the moment in time where I discovered Kinesiology, ventured into a whole new world of healing, and learned that my body had been communicating with me all along.
My journey into my womb has taken me into the Mother-Wound, Father-Wound, the collective imprints of Womankind, and called me to assess my personal boundaries, relationship with power, how I give and receive love, and how I create my life.
As a result, my connection with my body, life and intuition is a lot healthier, my relationship with my menstrual cycle is much more easeful and respectful, my sense of authentic personal power and worth is greater, and I've been able to heal important birth-family relationships, for which I'm entirely grateful.
Womb Blessing Essential Oil is For You If
// You're engaged in womb or womb space healing practices. This essential oil blend has been created for the specific purpose of womb healing – physically, emotionally and energetically.
// You experience pain and inflammation during menstruation.
// You feel resistant to or burdened by your menstrual cycle.
// You're healing emotional trauma and pain – past and present.
// You're adjusting personal boundaries and re-claiming authentic power.
// You feel creatively blocked.
// You feel vulnerable and want to feel safe and nurtured.
"Welling up even though I just woke up. Why am I so devastated? I sit to mediate. Adjust my clothes to hold my womb properly. As if the universe in her thickness had her hands around my belly. Supported. I draw the Womb Blessing oil into my hands and rub them together vigerously near my third eye. I realise now I've been holding my breath and quickly place both palms over my face and breath deeply. And as the air swept past my throat, it collected me with it. Two very strong scents had taken hold and brought me down to my heart. And as, what felt like my soul, was perched above my stomach I repeated the words: I love you Karen. For ten minutes. Until I could go to work and face the day. Melissa's work is pure, profound magic."
– Karen Leskiw
Suggested Use
Whilst all care has been taken to create an essential oil blend nourishing to sensitive skin, patch testing on your hand is recommended before applying more liberally to other areas of your body.
Body Placement
Your ovaries, fallopian tubes, womb/womb space, throat, lower back, kidneys and feet.
Always apply intuitively. You know your body best.
Application
Due to the potency of this highly absorbent essential oil, only a small amount is required.
The Womb Blessing Essential Oil has a roll-on application for ease, and also allows you to draw sacred symbols over your womb space to support healing.
Apply a small amount to any of the above areas, then place your palms in direct contact with your skin.
Close your eyes.
Breathe into your body.
Drop your attention to the palms of your hands and your womb, and repeat the affirmation below.
Affirmation: "I am power. I am light."
Purchase Your Womb Blessing Essential Oil
Order your Womb Blessing Essential Oil by clicking the image below.
Price: $30.00 (per 5ml bottle) + $10.00 postage for up to 8 bottles, Australia wide.
Allow up to 7 days for delivery of your Womb Blessing Essential Oil.
For orders outside of Australia, email me directly: melissa@soulwellness.com.au
Also available for purchase at your next Shamanic Kinesiology session, or receive it as a gift at your Resurrection Personal Womb Blessing Ceremony.
Wholesale enquiries welcome: melissa@soulwellness.com.au
Womb Blessing Essential Oil is a love-filled collaborative creation with the delightful Melinda Keinhaus of MK Wellbeing.