How Is Your Womb Space Feeling?
Womb Blessing Essential Oil has been created to
support the womb healing practices of women,
and intended to strengthen your connection
with your beautiful body.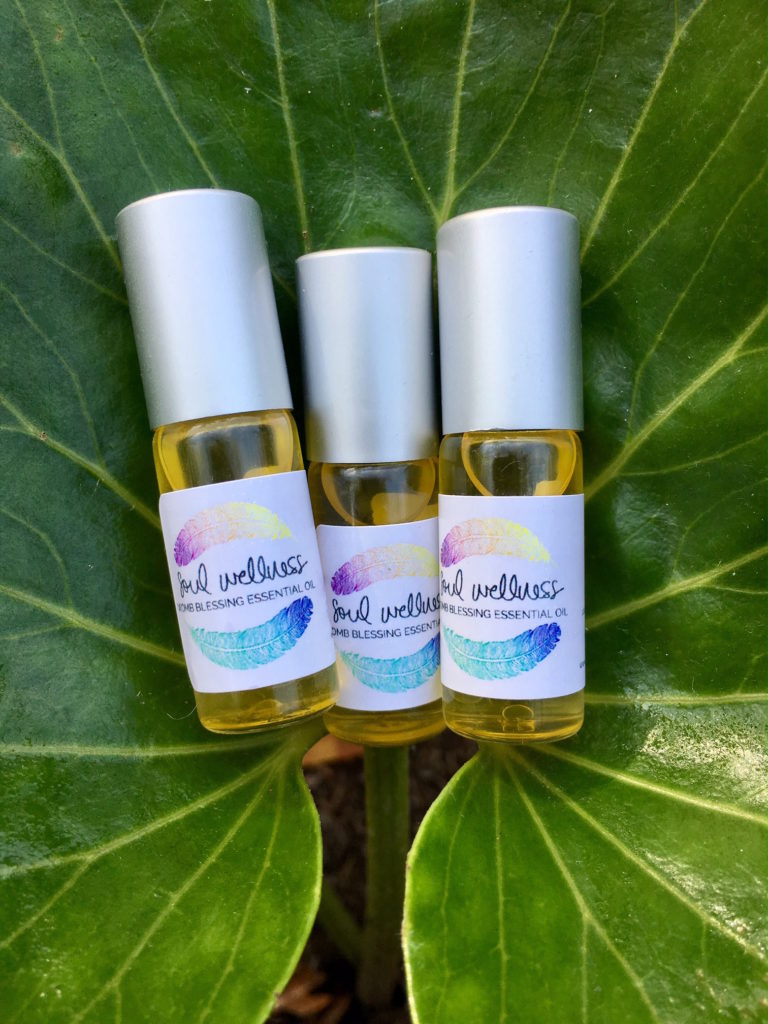 Key Words: healing, nourishing, grounding and supportive.
Ingredients: Angelica, Egyptian Geranium, Rose, and Jojoba.
100% natural therapeutic grade essential oils.
If you're pregnant, use with caution.
Suggested Body Placement
Your ovaries, fallopian tubes, womb/womb space, throat, lower back and Kidneys.
Always apply intuitively. You know your body best.
Suggested Application
Due to the potency of this highly absorbent essential oil, only a small amount is required.
The womb blessing Essential Oil has a roll-on application for ease, which also allows you to draw sacred symbols over your womb space to support healing.
Apply a small amount to any of the above areas, then place your palms in direct contact with your skin.
Close your eyes.
Bring your attention to the palms of your hands, breathe into your body and repeat the affirmation below…
Affirmation: "I am power. I am light."
The Womb Blessing Essential Oil is For You If
// You're engaged in womb or womb space healing practices. This essential oil blend has been created for the specific purpose of womb healing – physically, emotionally and energetically.
// You experience pain and inflammation during menstruation.
// You feel resistant to or burdened by your menstrual cycle.
// You're healing emotional trauma and pain – past and present.
// You're adjusting personal boundaries and re-claiming authentic power.
// You feel creatively blocked.
// You feel vulnerable and want to feel safe and nurtured.
Purchase Your Womb Blessing Essential Oil
Order your Womb Blessing Essential Oil by clicking the image below.
Price: $30.00 (per 5ml bottle) + $10.00 postage for up to 8 bottles, Australia wide.
Allow up to 5 days for delivery of your Womb Blessing Essential Oil.
For orders outside of Australia, email me directly: melissa@soulwellness.com.au
Also available for purchase at your next Shamanic Kinesiology session, or receive it as a gift at your Resurrection Personal Womb Blessing Ceremony.
Womb Blessing Essential Oil is a love-filled collaborative creation with the delightful Melinda Keinhaus of MK Wellbeing.