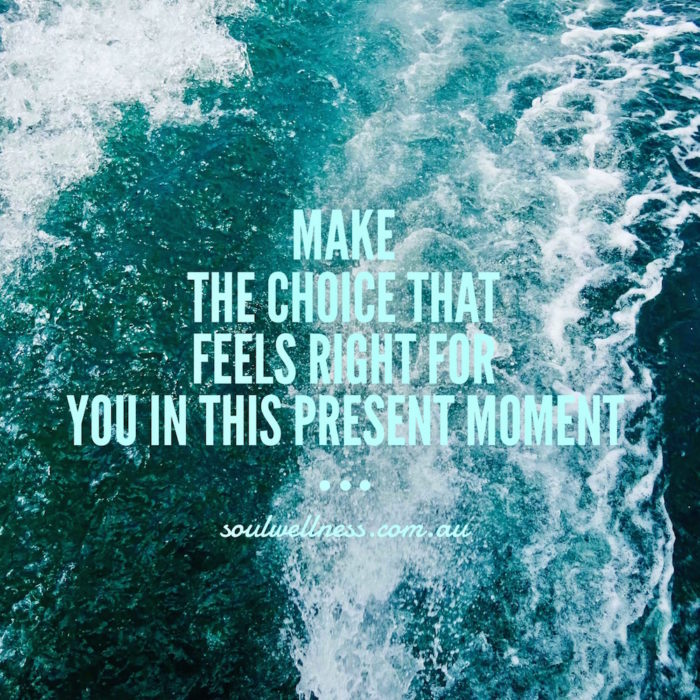 Make the choice that feels right for you in this present moment.
Your choice will be based on your personal values, what you want for yourself + your life, and your boundaries in the present moment.
As you develop your consciousness, your values, desires and boundaries will evolve too, to support what is unfolding for you in your life in this present moment in time.
Know that your boundaries are fluid, and not set in ridged stone.
As your sense of self grows, allow them to become refined too.
They are a felt sense of what feels good for you and what does not, and supports how you interact with life.
If your boundaries are too open, you're likely to be leaking energy to sources that are not serving you.
You may feel that life is pulling you in lots of different directions, few of which you're wanting to travel in.
If this is the case for you, close your eyes and tune in – where are you leaking energy?
Trust your intuition.
You'll always know, even if the source of the energy leak doesn't make logical sense.
If your boundaries are too closed, you may feel cut off from life and sources of growth, abundance, creativity and joy.
If this is the case for you, slow your pace.
Invite life in.
Set a solid intention to become more open to life, feel your intention in your body, and allow life to grace you with it's magic.
When you're embodied – that is, connected to your body – you'll feel your boundaries most notably in your heart, solar plexus and sacral chakras.
Listen to your intuitive sense and the intelligence of your body.
And as you deepen your connection with yourself, as you develop inner communication, you're able to perceive and feel what is right for you in a whole new way.
You may discover the choices that you made for yourself a year or so ago, or last month, have run their course and it's time to make a new choice.
And this is the choice-point, to make a new choice.
The best way to do this is to trust the choice you're moved to make in this moment is the right choice for you right now.
Take the pressure off and keep it simple.
Then act in alignment with your choice.
This choice will lead to another, and then the next, and so on.
There's really no need to get caught up in making this present choice the right one for the rest of your life.
It just needs to be the right one for now.
Also, your choice doesn't need to make sense to anyone else either. There's no need for your choice to be validated either.
So long as it feels aligned with you.
Trust yourself.
Be curious enough to see where your choice leads you.
What your choice teaches you.
Much love and soul wellness,
Melissa xx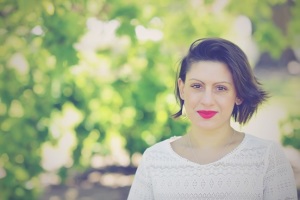 Beautiful heart, if you're feeling called, lets work together.
Book your 1:1 Shamanic Healing session here.
Begin your Devotion Initiation Journey here.
Come to the next Womb Blessing Gathering here.
Receive the 9 Rites of the Munay-Ki here.
Melissa Farrugia is the creator of Soul Wellness and a passionate shamanic kinesiologist, writer and teacher based in Elwood, Melbourne, and globally via Skype. Combining her formal training with a keen sense of intuition and life experience, Mel supports self-responsible souls who are at a growth point in their life, desiring to shift from feeling mentally, emotionally and creatively stuck, to feeling deeply connected and alive in the life they're living. Connect with Mel via the social media links and subscribe above to join the Soul Wellness community.
Latest posts by Soul Wellness (see all)