Resurrection… 
Your Personal Womb Blessing Ceremony,
where you are guided into your womb;
the home of your power as woman.
Your womb is the magnetic pole through which you create life, and is a major power centre for all women.
Stored within your womb space are the energetic imprints of your experiences – all the joys and all the hurts. These imprints are memories that shape and inform your connection to life, to self, and your personal relationships.
The intention for your Resurrection ceremony is to heal any inhibiting stories imprinted in your personal womb, so you may awaken your radiant womb.
Resurrection:
To awaken new life…
To stoke the flame of your spirit…
To awaken your infinite self.
During Resurrection you're supported as you call forward stories, patterns and imprints for reconciliation within your womb and your life.
You're guided throughout your womb journey to re-claim authentic power, so you may rise.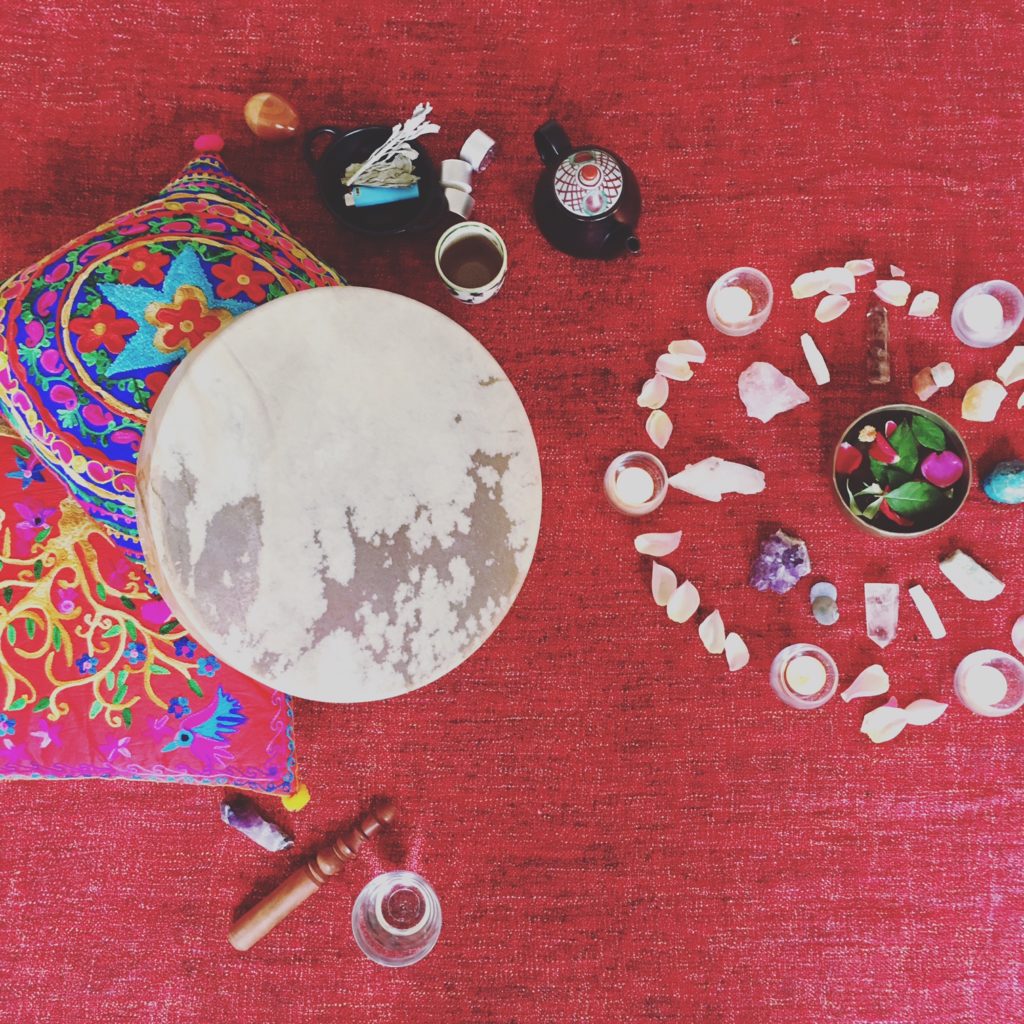 Why I Focus On Womb Blessing In My Work
My journey with my womb really started when I was eight years old and my menstrual cycle began; at catholic school, totally unprepared, and unsure of what the blood on my school dress actually was.
Years later, I developed consistent and severe stabbing pains within my uterus and vagina, and no medical reason was found. Two years later, I received a CIN2 result, which lead to the laser removal of cells from my cervix. And a few years later I learned that I'd developed fibroids in my uterus, and after another year of extreme symptoms, they were eventually surgically removed.
This is also the moment in time where I discovered Kinesiology, ventured into a whole new world of healing, and learned that my body had been communicating with me all along.
My journey into my womb has taken me into the Mother-Wound, Father-Wound, the collective imprints of Womankind, and called me to assess my personal boundaries, relationship with power, how I give and receive love, and how I create my life.
As a result, my connection with my body, life and intuition is a lot healthier, my relationship with my menstrual cycle is much more easeful and respectful, my sense of authentic personal power and worth is greater, and I've been able to heal important birth-family relationships, for which I'm entirely grateful.
Your Resurrection Womb Blessing Ceremony
// Arrive, sip on freshly brewed tea (specifically blended for your womb blessing ceremony), and settle in
// I'll guide you on a journey into the heart of your womb
// And then into the 'reclamation of power' practice – a journey around your womb. This is a practice I've channelled to assist you in calling forward the stories imprinted within your womb space that require acknowledgement, healing and release.
// After integration and (optional) sharing, you receive the 13th Rite of The Munay-Ki; The Rite of The Womb.
// We seal your personal womb blessing ceremony with a water blessing; an opportunity for you to surrender your wishes for your womb, your life, and mother earth, into the element of water – the element of wisdom, life, and infinite potential.
Before we begin your ceremony, I'll share more about the healing process as well as provide direction and cues, so you feel entirely supported to move through your healing in a way that best serves you.
During the Reclamation of Power Journey, there is also space to write and draw.
Gifts, Guidance and Support After Your Ceremony
At the end of your ceremony, you will receive gifts and guidance to support you after your womb blessing ceremony.
// Womb Blessing Tea and Womb Blessing Essential Oil to continue cultivating your connection with your womb space.
// Documented suggestions to care for your womb space, as well as guidance on how to cultivate the Rite of The Womb within yourself.
Your Womb Blessing Ceremony Is Also Supported By
// The Hoop Drum and Rattle
// Womb Blessing Essential Oil – an aromatic oil blend of Angelica, Egyptian Geranium and Rose, created specifically for your Resurrection Personal Womb Blessing Ceremony
// Womb Blessing Tea – a warming, nurturing blend of healthful tea I've specifically blended together to support you during your ceremony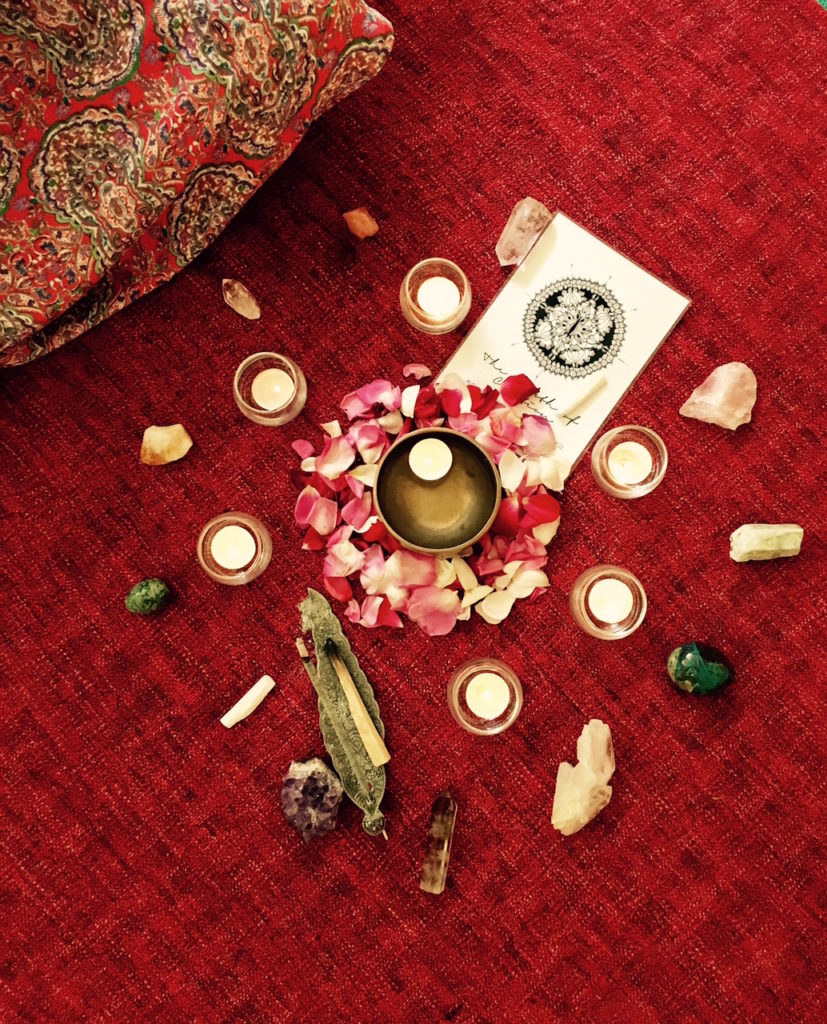 Stories From Your Womb Space
Many of the imprints that arise during womb work are stories that lay beneath your level of waking consciousness.
These stories may be symbolic images (the language of your soul), literal experiences from this lifetime, or memories rising up from past lifetimes influencing your present day experience.
Know that your experience of your Resurrection Womb Blessing Ceremony will be unique to you, your experiences, and your womb, and you will be supported throughout your experience.
The 13th Rite of The Munay-Ki
The 13th Rite of The Munay-Ki is The Rite of The Womb; an energetic transmission and blessing intended to heal your personal womb, the collective womb of womankind and the womb of mother earth.
The Rite of The Womb is also intended to heal energetic cuts created from physical surgery, trauma and pain.
Once you have received the Rite of The Womb, the energetic transmission acts as a seed, which requires cultivation.
After your Resurrection Womb Blessing Ceremony, you'll receive guidance on how to support the growth of the 13th Rite of The Munay-Ki.
Resurrection is For All Women Who
// Feel resonant – a deep intuitive call that may extend beyond reason.
// Desire to feel more liberated and empowered in life.
// Are ready to receive more: support, freedom, creative power, clarity, passion and prosperity.
// Feel ready to heal pain, shame and/or disconnection from their womb space.
// Feel wounded by past relationships and are ready to heal.
// Desire a healthier relationship with their menstrual cycle.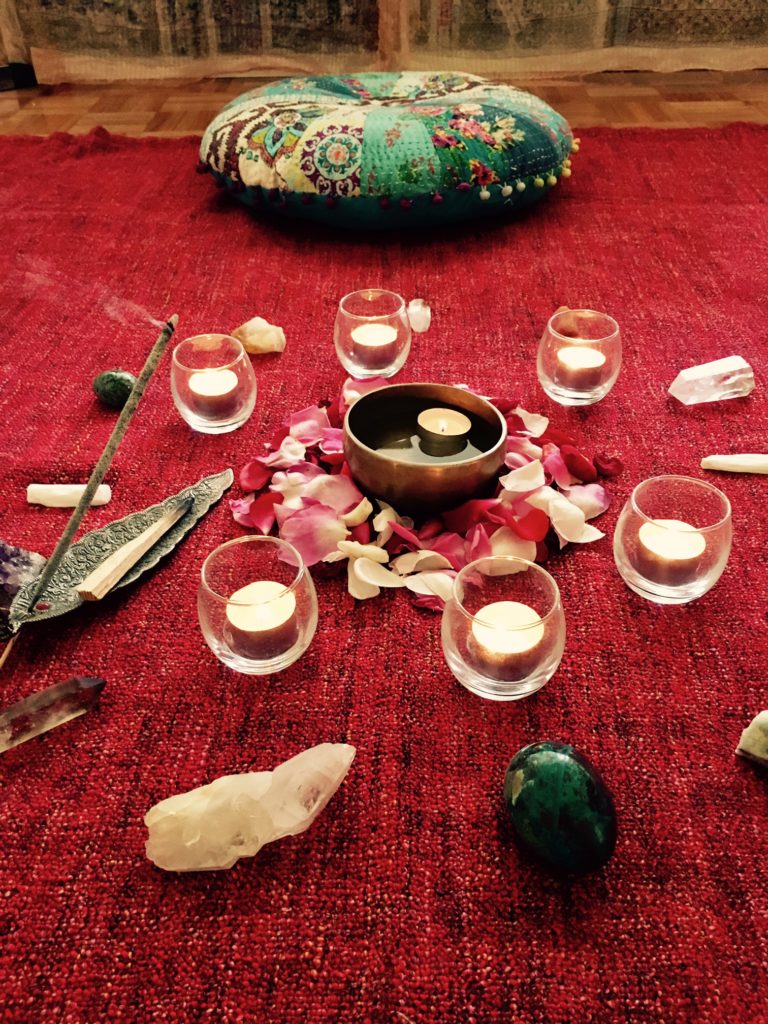 Receive Your Resurrection Womb Blessing Ceremony
Time
Allow up to 2.5 hours.
Due to the nature of your Resurrection ceremony, you drop into timeless space to receive the healing you need.
Your Womb Blessing Ceremony spans two hours, and I suggest allowing additional time afterwards to create space for you to receive your full ceremony and integrate without needing to rush away to day to day life.
Location 
I facilitate your Personal Womb Blessing Ceremony from Elwood, in Victoria.
Investment
$220.00
Confirm Your Personal Womb Blessing Ceremony
Resurrection Personal Womb Blessing Ceremonies are by appointment only.
For all enquiries, email me directly: melissa@soulwellness.com.au.
Much love and soul wellness,
Melissa xx