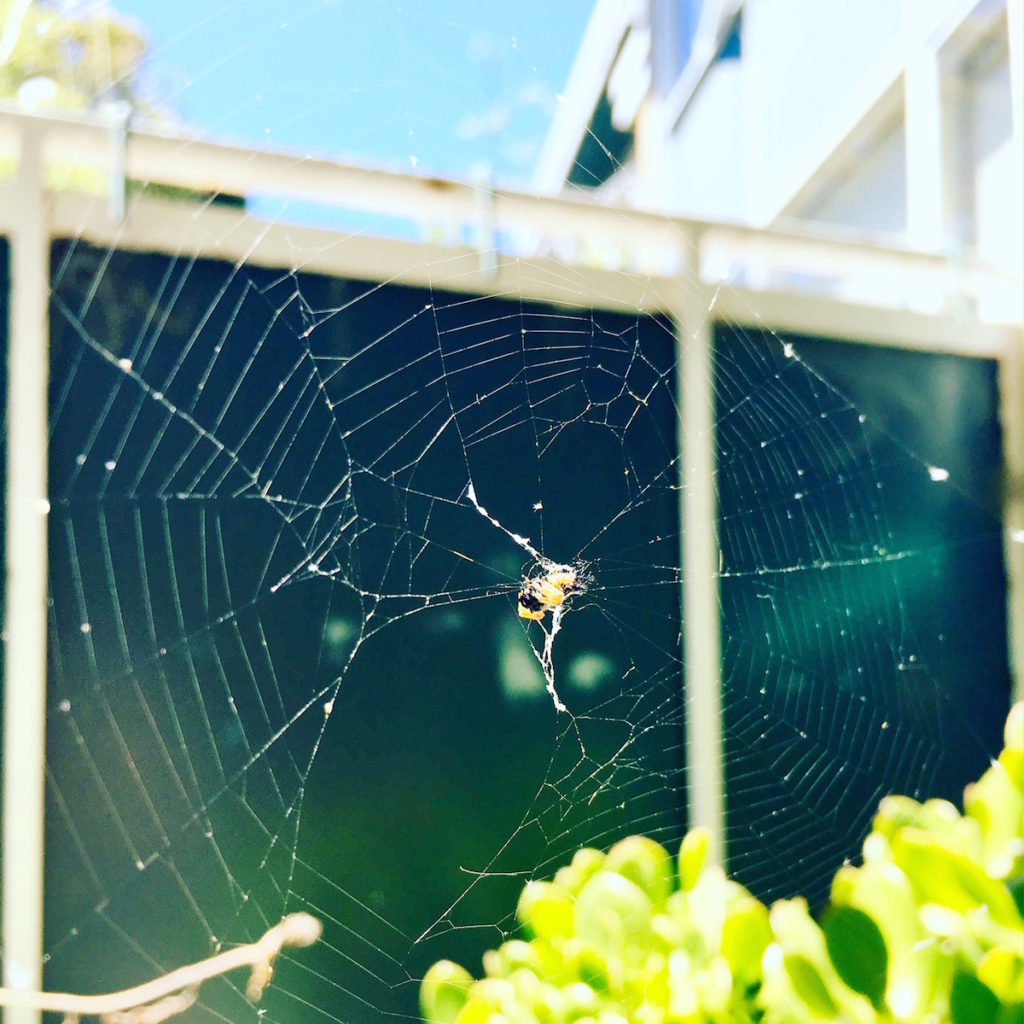 Every now and again, reminders we are the weavers of reality call out from the natural world to share their medicine and magic.
Such is the medicine of spider.
These moments take our attention, to remind, affirm, amplify and build momentum around this powerful and liberating Truth.
We are all the weavers of our personal individual reality. 
When we know this, and do the inner work of self-responsibility, life shifts and moves accordingly.
Each time this natural medicine gets through to our personal awareness, it cleans another layer of spelling, waking us all up to the sovereign power and truth residing within an endless well deep inside of us.
This Truth grows into embodied wisdom when you notice the dance of life, and the threads of synchronicity speaking to you in subtle ways.
When you can see/know/understand how your personal web is being woven in every given moment…
This was the case for me last week, when I walked over to my chair on my balcony and saw the sunlight reflecting off a beautiful spider web I'd not noticed before.
I moved in close and said:
Oh hello there dear spider.
Thank you for bringing your medicine into my home,
For reminding us all we're the creators/creatrixes of our lives,
And that in each and every given moment, we're weaving the web of our future realities into existence, with the dreams we dream, the perspectives we hold, the words we speak and the actions we take, through our beautiful bodies…
Reminders like these stay with me, and I go on to work with this magic as fuel for growing my life.
My hope is for this reminder to stay with you too, and that you go on to channel this medicine into your own blossoming life.
Much love and soul wellness,
Melissa xx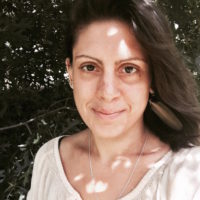 Beautiful heart, if you're feeling called, lets work together.
Book your 1:1 Shamanic Healing session here.
Begin your Devotion Initiation Journey here.
Come to the next Womb Blessing Gathering here.
Receive the 9 Rites of the Munay-Ki here.
Melissa Farrugia is the creator of Soul Wellness and a passionate shamanic kinesiologist, writer and teacher based in Elwood, Melbourne, and globally via Skype. Combining her formal training with a keen sense of intuition and life experience, Mel supports self-responsible souls who are at a growth point in their life, desiring to shift from feeling mentally, emotionally and creatively stuck, to feeling deeply connected and alive in the life they're living. Connect with Mel via the social media links and subscribe above to join the Soul Wellness community.
Latest posts by Soul Wellness (see all)