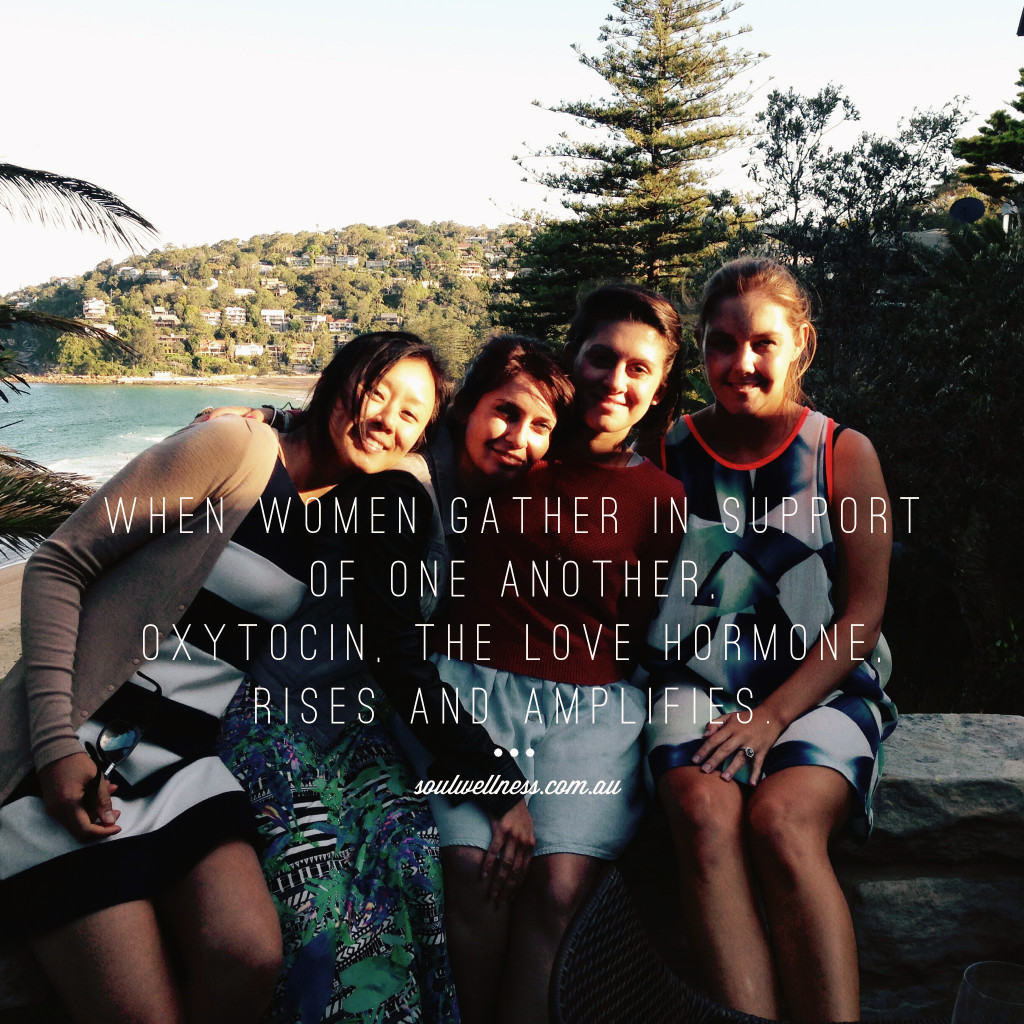 I love this photo.
It was taken two weekends ago, the day after Kristy's wedding (Kristy is sitting beside me, to the right) in Palm Beach.
The four of us have been friends for 10 years or more, and over that time, there's been a lot of life lived and shared.
Travels together and apart, returns to full time study, a move interstate and another across the globe. New businesses born, nieces and nephews birthed, three marriages and one divorce.
Thousands (if not millions) of conversations, meet ups and text messages, countless cuddles, floods of tears, bucket-loads of joy, oceans of laughter, and a few arguments and silent patches that could have torn apart, though strengthened instead.
Over the weekend, I sat in circle with 6 other women whom I did not know, over the course of two full days, during The Medicine Wheel workshop.
During the opening of the circle, Beata (who facilitated the workshop) mentioned something that stuck:
"When women gather in sacred circle, in full support of one another, our Oxytocin levels rise."
In my search for more information, I discovered a study from UCLA which showed that Oxytocin is released in both men and women as part of our natural stress response, though the presence of Estrogen in women amplifies Oxytocin flow, whilst the rise of Testosterone in men diminishes Oxytocin levels.
Oxytocin is known as the "love" or "cuddle" hormone, and when it flows through womens bodies, it reduces stress and boosts love and other good feelings.
With its natural rise, Oxytocin encourages bonding amoungst women, and the more we gather in friendship, the more Oxytocin is released, producing calming and joyful feelings.
It's an organic wanting, a beautiful process encouraging togetherness.
Though what if we don't gather with other supportive women? And instead shut ourselves off from the world?
We block the natural healing and development process innate to each of us. The intuitive knowing of our body.
When I first read the study, I wanted to go deeper, so pulled in threads from the Chakra and Meridian work that I do within Kinesiology sessions; threads that weave the physical, chemical, emotional and energetic aspects of our being into a whole.
A quick note: the Chakra's influence the flow of our Endocrine System (hormones and glands), and the Meridians influence our Nervous System (primarily though not exclusively).
Oxytocin is Associated with The Brow Chakra.
The Brow Chakra is all about accurate vision and perception, big picture and fine detail.
It's about our intuition and imagination, wise devotion and personal truth.
It influences how we see ourselves and others in the world, and supports clear knowing and discernment.
The Pericardium and Triple Heater Meridians are the twin pair that interact most directly with the Brow Chakra.
The Pericardium Meridian is the heart protector.
Just like a gate that swings both ways, it promotes balanced expression from deep within your heart towards your environment, and draws connection from your relationships into your heart from the outside world.
From this balanced place, a grounded sense of elation, joy and ease can be experienced.
The Triple Heater Meridian encourages the formation of healthy boundaries in all aspects of life.
It's also the regulator of balance between water energies (think intuitive flow of wisdom and cleansing emotions) and fire energies (think connection, community, engagement, and expression of spirit).
Intimacy in life depends on the balance between the Pericardium Meridian and the Triple Heater Meridian… something that can come into balance through being with women who show up in integrity through deep friendship.
Intimacy is the deeper experience of life. Something we all crave.
All of this… amplified through the conscious gathering of women in full support and deep friendship of one another.
When I pulled all of these threads together, I had flashes of my life over the last 12 months. When the deep need to gather sisters set in, and I marvelled as they showed up, one at a time and then in groups.
And I thought more specifically about my Thursday Writing Days with Kate from WordLove, which began as 'every other Thursday' and became every Thursday, because we flow so well together.
It also made me think of all the times I've forgone reaching out because I didn't want to appear vulnerable, or believed that others wouldn't understand, or that I needed to put on the constant happy face.
And then there have been the times I've dismissed connection because there have been more important things to do, and it was better to just push through.
I know I'm not alone in all of this.
Find your sisters. The women who get you. Together, you'll fill one another up.
When women gather in full support of one another, the natural amplification of love occurs, and through that amplification, we come back to ourselves, whole and full.
When women embrace and truly see one another, we become a source of strength.
Yours in Soul Wellness,
Mel xx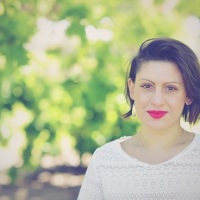 Melissa Farrugia is the creator of Soul Wellness and a passionate shamanic kinesiologist, writer and teacher based in Elwood, Melbourne, and globally via Skype. Combining her formal training with a keen sense of intuition and life experience, Mel supports self-responsible souls who are at a growth point in their life, desiring to shift from feeling mentally, emotionally and creatively stuck, to feeling deeply connected and alive in the life they're living. Connect with Mel via the social media links and subscribe above to join the Soul Wellness community.
Latest posts by Soul Wellness (see all)