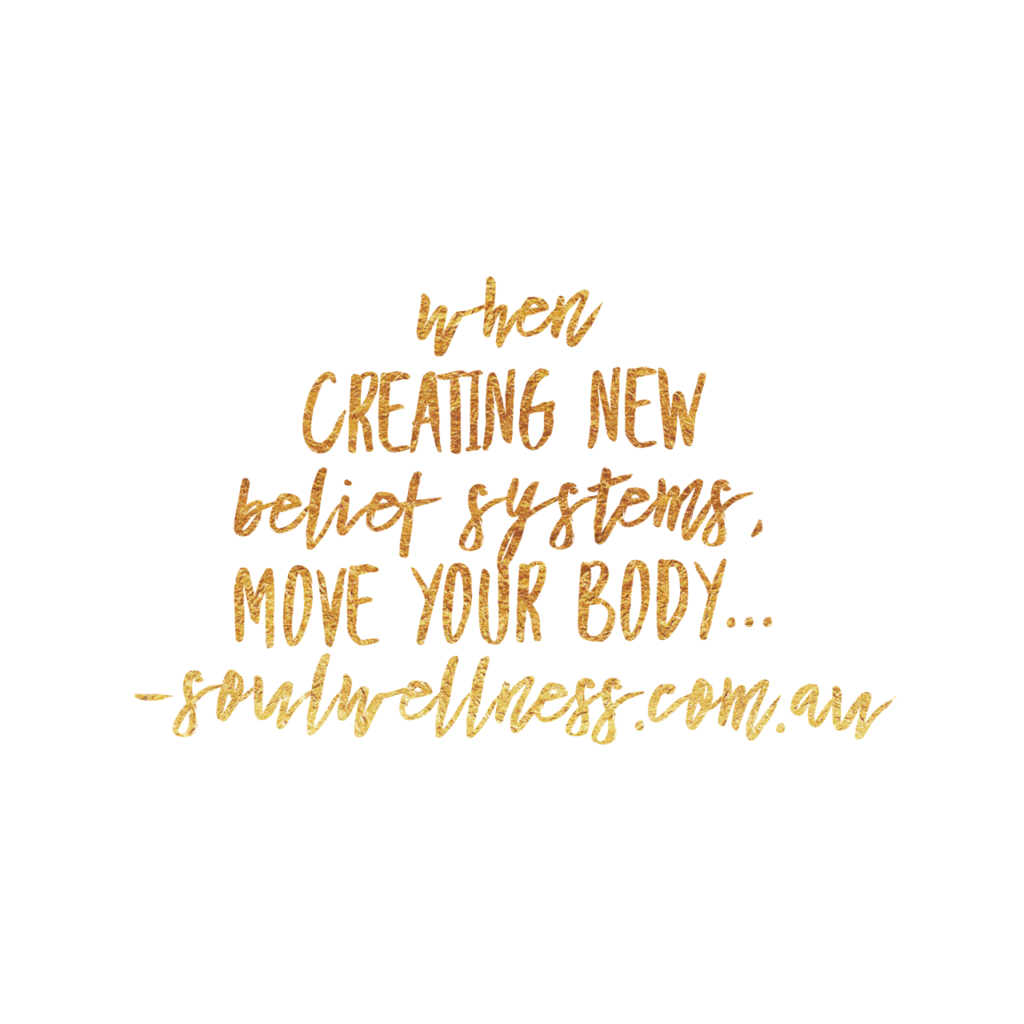 Time to grow again?
This will require self-awareness, and a quick scan of your inner world to determine where your beliefs have become limiting.
Once you've become aware of those limiting beliefs, you may like to create new statements of intention or seed affirmations to help you grow into who you're becoming.
Then…
move your body whilst repeating the affirmation or positive intention you're growing into.
This helps by bringing the nice idea that sounds good to you, into vibrational resonance with your body, where all change happens.
Your body is where the words you've been repeating become an alive vibration of truth within you.
This is how you feel it.
And when you can feel it, you're living it and this is a powerful space to be in.
Affirmations, intentions, and words all hold a vibration which shape and create your experience of life, and for that vibration to become embodied – your body needs to become a vibration match.
Moving your body helps you to become a more active (rather than passive) participant in your transformation, which is incredibly important.
Your contribution and devotion towards your transformation are imperative for any real growth to occur.
When moving your body…
Any movement will do to help you embody the vibration you're growing into.
It's helpful if you enjoy the movement, as it creates an association of enjoyment and good feeling to the vibration you're seeding and embodying.
Repeating the affirmation with a tone of loving self-kindness helps too.
Sending the attention of your mind into your body – your heart, pelvis, legs, and feet – as you repeat your intentions also helps.
And, as you breathe, intend to exhale and let go of the vibrations within your body that are not in alignment with who you're becoming.
You don't need to be conscious of exactly what you're releasing. A strong intention is enough.
Practice this for long enough, and over time you'll notice a shift in your personal energy, the clarity of your thoughts and your relationship with personal self-sourced power.
Also, this 'move your body' tip works well for any kind of mental tuning, like learning a new language, getting into a stream of consciousness to allow ideas to flow, stirring creative energy, decluttering thoughts etc.
Become curious and notice how this works best for you.
Much love and soul wellness,
Melissa xx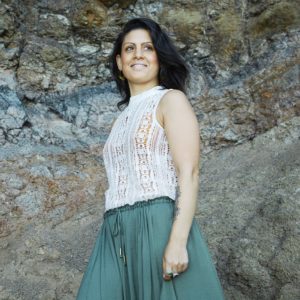 Beautiful heart, if you're feeling called, let's work together.
View the 1:1 service I offer here.
View all up and coming events here.
Melissa Farrugia is the creator of Soul Wellness and a passionate shamanic kinesiologist, writer and teacher based in Elwood, Melbourne, and globally via Skype. Combining her formal training with a keen sense of intuition and life experience, Mel supports self-responsible souls who are at a growth point in their life, desiring to shift from feeling mentally, emotionally and creatively stuck, to feeling deeply connected and alive in the life they're living. Connect with Mel via the social media links and subscribe above to join the Soul Wellness community.
Latest posts by Soul Wellness (see all)