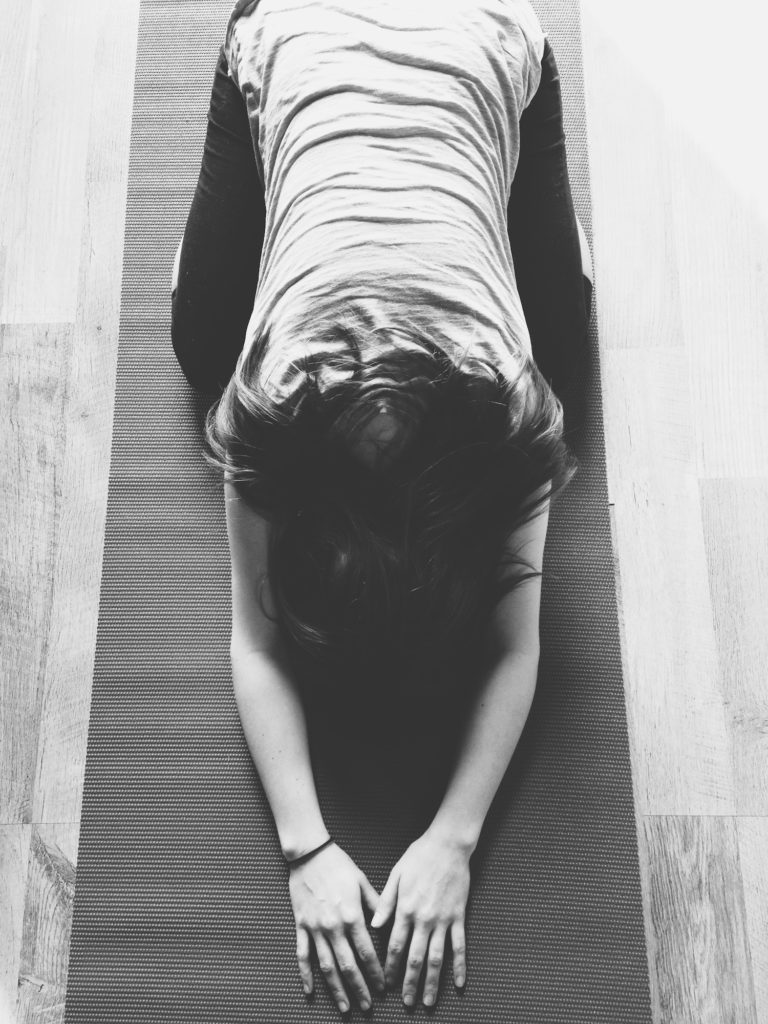 It's Sunday evening, and I've just returned home from a Yin Yoga class.
I'm feeling clear, embodied and co-ordinated.
Other times, I've felt vulnerable and raw.
Or held and nurtured.
Energised and awakened.
Reacquainted with parts of my body that I'd not paid loving attention to in a very long time.
Humbled into my heart and into my life.
This is the gift of Yin Yoga.
You get what you need. Every single time.
This restorative practice has become fundamental to my well-being, my sense of self, and my ability to create with clarity.
And so I've invited Erika Newberry, founder of Change With Yoga (and facilitator of the classes I adore), to share her perspective and love of Yin Yoga with us…
_________________________________________________________________________
Q. Hey there Erika! Welcome, and thank you for being a part of this conversation. To begin, would you share a little about yourself with the Soul Wellness Community?
Hi, I'm Erika and I'm a yoga teacher, yoga therapist and laughter yoga facilitator. I'm originally from South Australia (born in Adelaide) and grew up on a farm just outside of Mt Gamber. I spent years living in England in my 20's, travelling and working in the hospitality industry before I finally got the courage to embark upon my yoga teaching journey. When I returned to Australia, I relocated to Melbourne to begin my training, the rest is history!
Q. What drew you to Yin Yoga in the first place, and how did you come to teach the practice?
I used to go to regular Yin classes with one of my favorite yoga teachers, Jennifer Crescenzo. Sadly, I don't always have the time to get to her classes these days but love it whenever I can. I had practiced Yin Yoga years ago when I lived in England but I just didn't know what it was called, so when I came across Jennifer's classes here in Melbourne, I was so happy.
I loved the long holds of the postures/shapes and the opportunity to explore the subtle changes in my body and mind. I would often discover sensations in my body or a tendency in my thinking that I just wouldn't notice in more dynamic yoga.
Yin for me is a chance to slow down and to notice those subtle aspects of myself. After lots of my own practice, I looked into different Yin trainings and I did my first one with Jennifer here in Melbourne. Then I went on to study with Sarah Powers, who was over from the US and was offering yin training in Sydney. I was really influenced by Sarah's teaching. One thing I really noticed from her training was how it helped change my relationship with my meditation practice and how I would weave this into my classes.
Q. Over the past few months I've been coming to your beautiful Yin classes, and have found the practice to be incredibly restorative, and fundamental to my wellbeing. For those that are not familiar with Yin Yoga, or are unsure how Yin will benefit them, would you share a few fundamentals about the practice, and also what you love most about it?
I find Yin Yoga really empowering actually.
I like to remind students that every 'body' is different and every time you get on your mat it might feel considerably different.
Yin yoga is an experimental practice and it's about finding a pose/shape that is perfect for your body at the time.
Yin yoga focuses on the connective tissue (fascia) within the body and so requires a softening of our muscles. This is one of the biggest challenges as we can be so used to holding in the body.
Through traction or compression we begin to influence the more subtle tissues (fascia) in the body, promoting ease of mobility and exploring range of motion. Yin also works quite closely with meridian theory so sometimes I'll focus on particular meridian pair within a class, or I might have one particular area of the body that we will target.
There are 3 main principles or tenants of the Yin yoga practice:
Find an appropriate edge for you; we want to work with sensation (no pain at all though) in the practice so it needs to be enough to keep your awareness in the here and now. We don't want the sensation to be so intense that we want to escape the experience. This requires self-enquiry and an observation of balance between effort and ease.
Find stillness; this allows us to really explore what is happening in the here and now. We become aware of physical sensations within the body, emotional responses and energetic shifts.
Give it time; we generally stay in yin poses for 3-5 minutes but sometimes longer. We tend to hold a lot of tension in our muscles and it can be pretty challenging to allow our muscular integrity to soften so time is essential. Once the muscles soften then we actually start to affect the fascia, it's a deeper tissue and much harder to reach. Again, having the time in each pose/shape also allows us to explore other aspects of ourselves that we may overlook in general day to day life such as physical releases, emotional responses, energetic movement and movement of the mind. We are essentially partaking in a mindfulness practice while also promoting overall health in the body. It's a win win!
What I love about yin is the opportunity to create space to reconnect, something that out modern day lifestyles is generally really lacking. Yin yoga is like coming home and giving my-self the nurturing I need.
I always leave a yin session feeling in balance…..and ah what an extraordinary feeling that is!
Q. One of the aspects I love most about Yin, is that I can just be with my body for the duration of the posture, noticing how it expands as I settle into position. However every now and again, I feel irritability and a desire to 'run out of' the position my body is settling into. What advice would you offer for when this is triggered during practice?
Ah….that old chestnut! It comes down to a firm foundation.
At the beginning of the practice I like to lead students through a process of 'checking in', noticing the physical, emotional and energetic self, as well as recognizing the texture and quality of the natural rhythm of the breath.
This gives us a starting point to build a practice upon and this may be different every time we practice. When we notice the feeling of wanting to run away, we train ourselves to be curious about the response.
Is the sensation risky? If there is any pain, especially sharp pain?
If that's the case, then we would always encourage the student to ease out of the posture. At any time students ALWAYS have permission to come out of the poses if they choose too.
If there is no pain but it just feels a little uncomfortable and a little challenging, then we would encourage the practitioner to be curious about the degree of sensation.
Is it sustainable and manageable?
If not then ease out of it slightly to find a variation that is. The thing with Yin (like anything) is that it is always unfolding so it requires our attention and an ability to respond to whatever the body is telling us in a really kind and nurturing way.
The body may communicate through physical sensation, emotions or flow of energy. We invite it all to the surface giving us an all-inclusive experience of being in the body.
Q: From your perspective, how does practicing Yin support the growth of personal power and facilitate an internal connection to self?
As I said earlier, it can be such an empowering practice because it encourages us to build trust in our own perceptions of being in our body.
We firstly cultivate an awareness of how we are in the moment and then we learn to respond to that in a really kind way.
As a teacher, I can offer guidance and verbal ques about the sensations that might be present and where our target area is for the shape or pose we're exploring, but I don't know what it feels like to be in your body. Keeping that in mind, I encourage students to explore shapes where they notice sensations in the target area.
As a result, sometimes each student in the room might be in a different variation/shape to suit them. This makes me really happy.
Yin is not about molding our body to fit a particular shape. Instead, the shapes or poses help us to arrive into our body.
Q6. I love how you close the space at the very end of the class; the cards you drop at each mat, and the rituals you invite us to be a part of. Would you share with us the rituals, mantra and prayer you close your classes with?
I really love mantra and ritual.
It's something that is really close to my heart so I love to share this with students. It can often create a real container for our practice and the sacredness of the space that we have created together.
It's also nice to be reminded of the roots of our practice and the connection we have with ourselves and with others.
At the end of the class I usually say a prayer that goes as follows.
"By the power and the truth of this practice
May all being have happiness and the causes of happiness
May all being be free from sorrow and the causes of sorrow
May all being everywhere be happy and free"
I then say a similar version in Sanskrit, sometime spoken and sometimes I might sing/chant it.
"Lokah samasta sukhino bhavantu"
(English Translation: May all beings everywhere be happy and free, and may the thoughts, words, and actions of my own life contribute in some way to that happiness and to that freedom for all.)
I also place a card at the end of everyone's mat with a little quote or message on there.
This is just a nice little touch and reminder that our practice is not limited to the yoga space or yoga mat but it's something that can be brought out into our day and into the real world where we might need it the most!
Q. Let's get to know you a little better now: what does a day in your life look like? Is it structured, completely spontaneous, or somewhere in between?
There is definitely some structure to my day but there is also some spontaneity too.
I have some permanent classes set up at various studios throughout the week. I also see private clients for yoga therapy in both South Yarra and in North Fitzroy, run regular trauma sensitive yoga courses and teach some corporate sessions too, so there is a lot of movement to my day. With lots of different things going on I also need to keep on top of any administration too. As busy as life gets, I like to ensure that there is space in-between all of the doing (to enjoy the 'being'), this is really important to me because although I LOVE connecting with people it is equally as important to have space and time for myself.
Q. What inspires you?
Travel: I've recently come back from completing the Camino de Santiago, what an absolute buzz! I loved every minute of it. Travel gives me that feeling of endless possibilities, as though there are no limits. It makes me think outside of what I already know. Travel always offers me time for reflection and to review what I want for the future.
Connection: connecting with others on a deeper level really inspires me and feeds my soul. Being with family and friends (old and new) absolutely inspires me.
Nature: I learn so much from being out in nature, by observing and interacting with my environment. What an extraordinary planet we live on! I'm always amazed by its power and beauty! You'll often see me out walking along the river or along the coast…..also any opportunity to get out and hike!
Movement: different forms of movement, yoga, dance, martial arts, walking are all pretty amazing really. I love the power within that connection of mind and body.
Art: I've always loved art but I feel that recently my love for it has really grown. When I was walking the Camino through Spain I was around such beautiful landscape I could really understand how artists would want to capture that beauty. I also visited Monet's garden in France so that was a real buzz for me too as I have always loved his work and to be standing in his gorgeous garden that provided so much inspiration for his work made me so happy. I like to appreciate others art but I also love to create it too. Now….I just need to find the courage to pick up my old paint brushes again J
Food: it's another form of art really, also the social side of sharing a meal with others is a total win win for me! Not only does it feed by body but it feeds my soul too.
Q9. What are the values that you live your life by?
Honesty
Non-violence – to self and others
Trust and respect – myself and others
Actually, when I think about it, pretty much all of the yamas and niyamas within the yoga system are pretty fabulous principles and values to live life by and they have become such a strong way of how I see and live my life by.
Q. What are your favorite self-care practices?
I'm generally a pretty bad sleeper. Just before I go to bed seems to either naturally turn into my planning time or worry time! This makes it super important for me to create a sleep ritual so that I can prepare for a good night's rest. I usually have my oil burner on, use dimmer lighting and also try to put technology aside in the lead up to bed too.
Another thing I like to do if I've had a really busy day and especially on those days where my energy might be a bit all over the place is to have a quick shower when I get home. It's as though I'm washing away all of the busyness from the day and when I get out can shift the focus on other things.
Also, lying on my back with my legs up the wall is a great one for when my energy levels are low or if I'm feeling a bit frazzled. It allows my energy to re-balance and I generally feel more clarity in my thinking afterwards.
Oh another one would be to ask myself "how much water have I had today?"
This is a good one for me because I can often get a bit lost in the moment and forget to drink enough of it.
Q. What's the best advice you've ever received?
"Keep chipping away."
Years ago when I was doing my initial yoga teacher training I knew I wanted to get into some sort of therapeutic yoga work, but I didn't know what.
I remember doing an assignment for my course and I came across a book written by a yoga teacher from Melbourne who had for years worked with students in the 80's who were suffering with various conditions and illnesses such as cancer, HIV and AIDS. Her book was really inspiring so I managed to get in touch with her and we chatted on the phone.
I spoke with her about not knowing what direction to take and she just said to me:
"find something that you're passionate about, something that inspires you and do that. Keep chipping away at it and it will lead you where you are meant to be."
Those words are often in my head and I've found it to ring true. When I follow what feels right, even when I don't know where it's leading, I'll often land somewhere where I could never have imagined being. That's the beauty of the journey I guess, always surprising us.
"Who you are is your biggest contribution to the world"
I don't remember where I heard this originally but I love it. It reminds me to take responsibility for myself and that how and who I am impacts those around me. It's really about cultivating kindness to myself and to others.
About Erika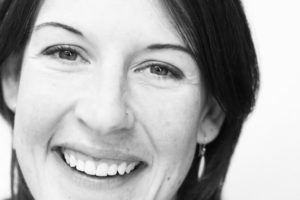 Erika is the founder of Change with Yoga and is a qualified Yoga Therapist, Yoga Teacher & Laughter Yoga facilitator. 
Erika was drawn to yoga after visiting India in 1998 which led her to have a on and off practice for 8 years. She later picked up a solid practice at the Brighton Buddhist Centre, England, in 2006. It was here that Erika became inspired to become a yoga teacher. She later returned to Australia to complete her Advanced Diploma in Yoga Teacher Training (500hrs) at the Australian Yoga Academy. 
Erika then went on to study other areas of yoga such as yogic philosophy, laughter yoga, yin yoga, trauma sensitive yoga and yoga therapy.
Erika comes from a Hatha/Vinyasa tradition and bases her classes on Patanjali's 8 Limbs of Yoga. Her classes are powerful and challenging yet nourishing. There is a strong emphasis on mindfulness and a unique sense of playfulness to her classes. We take our practice seriously but ourselves lightly.
Erika's classes are suitable for beginner, intermediate and advanced practitioners as various modifications are offered throughout her sessions.
_________________________________________________________________________
And now, it's over to you…
What element of wisdom has inspired you to connect with your body in an entirely different way?
How will integrate this inspiration into your life, and your relationship with your body?
And, what does your body need right now?
Let me know in the comments below.
Much love and soul wellness,
Melissa xx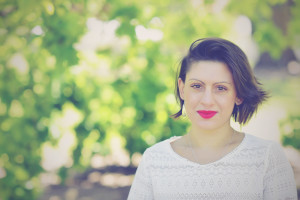 Ready to work together? Book your 1:1 Shamanic Kinesiology session in Elwood, or via Skype.
Come along to the Gathering Circle. It begins Thursday 6th of October.
Seeking restorative self-healing practices? Download 31 Days of Soul Wellness
Melissa Farrugia is the creator of Soul Wellness and a passionate shamanic kinesiologist, writer and teacher based in Elwood, Melbourne, and globally via Skype. Combining her formal training with a keen sense of intuition and life experience, Mel supports self-responsible souls who are at a growth point in their life, desiring to shift from feeling mentally, emotionally and creatively stuck, to feeling deeply connected and alive in the life they're living. Connect with Mel via the social media links and subscribe above to join the Soul Wellness community.
Latest posts by Soul Wellness (see all)