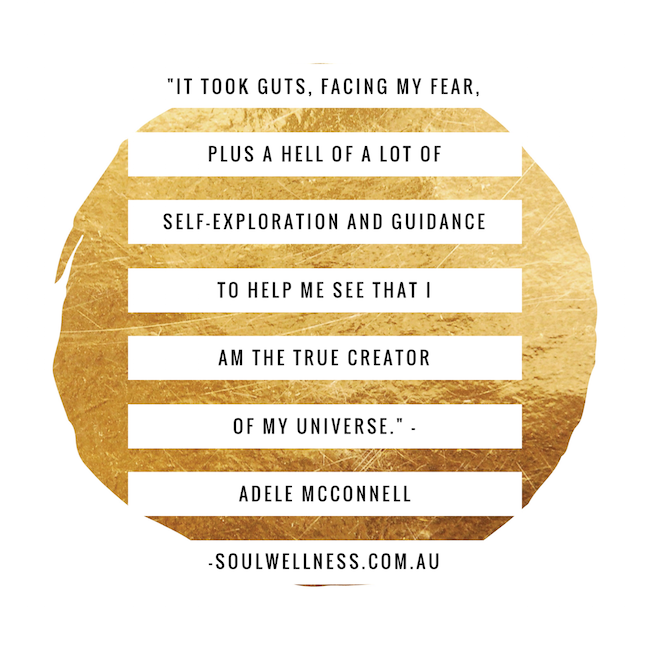 I absolutely love this interview with Vegie Head Adele: Author, Entrepreneur, Plant Based Food Expert, Recipe Alchemist and all round incredible lady.
True to her style, this interview is filled with straight to the point insight that carries the invitation to plunge into your passions & your calling, should you choose to.
So with that said, sit back, get comfy and soak up the words & wisdom of Adele…
Q. Hey there Adele! To kick this interview off, I'd love  you to share a bit about yourself, the main 'moments' of your story so far, and what your best life is all about:
I am a plant based food expert, who has written e-books, a published book (out later this year), I consult with cafes and restaurants on integrating vegan food on their menu, and I also am an intuitive guidance coach.
But above all of that, I am just me.
There is no BS. I don't sugar coat, but I'm not a bitch. I'm real, powerful and I like to think I'm quite funny. I like lame 'dad' jokes too.
One of the main 'moments' in my story was suffering an ectopic pregnancy and miscarriage in the same year, leaving my stressful job and pursuing a life full of passionate moments, energy, healing and meditation.
Q. And how are you making your best passionate life happen? Do you have any daily self care strategies you stick to?
I meditate for an hour each day, I keep my chakras clear. I walk my dogs morning and night, I exercise to feel good and I eat food that nourishes me.
I have followed my passion, and it has opened up the World to me. It's simple, and anyone can achieve greatness if they so choose to.
Q. Invite us into your world for a day: what does a day in your life look like? It there structure or is each day different to the next?
I have to keep some structure, especially with my two babies (my dogs, Charlie and Hank).
6.30- wake up and meditate for 20 minutes
7am- walk for 45 minutes with the dogs
8am a quick burst of yoga in my studio, then breakfast
9am Work time; emails, intuitive guidance sessions in my studio and on skype, blog, write, cook, style and photograph recipes and whatever else I can fit into the middle of my day.
4pm walk with the dogs for an hour
5pm blog/write/post and any social media stuff that needs attention
6pm Crossfit, cook dinner and relax
7-9pm website and writing
10pm computer down! Cleaning and anything else that I need to finish.
Breathe and repeat.
Q. What inspires you & motivates you to keep going with your best life?
The knowledge that I am changing the world one person at a time; and to change the world I needed to change mine. So I did. And it's amazing.
Q. What are the values that you live your life by?
Be true to yourself, your heart and your word.
If you love something, do it all the time, breathe it, talk about it, and BE it.
Q. What challenges have you turned into stepping stones & opportunities?
Would you believe, that I used to struggle to blog?
I really didn't know what to say. But my goal in 2012 was to blog as much as possible, and now, 18 months later, I am absolutely loving writing and sharing my essence with the World.
Q. Are there any beliefs you've had to challenge, or ways of thinking you had to change in order to step into the life you wanted?
The belief in myself and my self worth was lacking. I didn't think I could do or be anything than what I already was.
It took guts, facing my fear and a hell of a lot of self exploration and guidance to help me see that I am the true creator of my universe.
Q. What do you think your best attribute has been to get you to this point? 
My drive to succeed, to be the best I can be, and to challenge myself constantly.
Q. What's the best advice you've ever received?
My mentor and coach, Matthew, is one of the wisest people I know.
He has taught me so much over the last 4 years, that I wouldn't even know where to begin. But the main teaching is to really just follow my passion, and the rest will come.
Q. What advice would you offer others who are changing the way they live so they can live their best life?
Don't stop. Don't ever stop.
No matter what life throws at you, accept it and use it. Turn it into a strength and never falter in your self belief. You are the only one who can choose your life!
Q. So where to from here for you? What is the next step for your best life?
To continue to grow and explore, to learn and teach, to cook, blog, write and push myself everyday! Then, a cooking show on TV ;)!
Q. Is there anything else you'd like to share with the Soul Wellness community?
Be your beautiful selves, each and every day!
Want to know more about Adele and where to find her?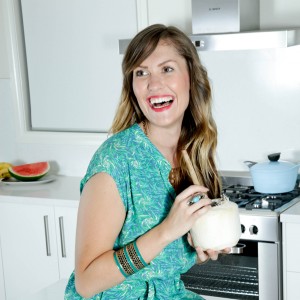 Adele is an Award Winning Website Owner, Author, Entrepreneur and Consultant. She is an Intuitive Guidance Coach and writes for national magazines and newspapers.
Her recipe e-books are available online at www.vegiehead.com and her published works will be released late 2013.
________________________________________________________
Big love and a huge thank-you to Adele for letting us into her world and being a part of Creating Gold.
Before you move on, I'd love to know what your biggest take-away from Adele's interview was, and what you intend to do to Create Gold in your own life…
Use her words to create momentum, so that you're propelled toward your next step, and pulled forward into the vision of your best life.
Happy pondering!
Want more? Get the full catalog of Soul Wellness Interviews here.
Much love and soul wellness,
Melissa x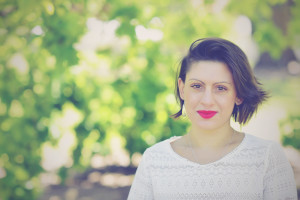 Ready to work together? Schedule your 1:1 Shamanic Kinesiology session in Elwood, or via Skype.
Come along to the Gathering Circle. It begins Thursday 6th of October.
Seeking restorative self-healing practices? Download 31 Days of Soul Wellness
Melissa Farrugia is the creator of Soul Wellness and a passionate shamanic kinesiologist, writer and teacher based in Elwood, Melbourne, and globally via Skype. Combining her formal training with a keen sense of intuition and life experience, Mel supports self-responsible souls who are at a growth point in their life, desiring to shift from feeling mentally, emotionally and creatively stuck, to feeling deeply connected and alive in the life they're living. Connect with Mel via the social media links and subscribe above to join the Soul Wellness community.
Latest posts by Soul Wellness (see all)