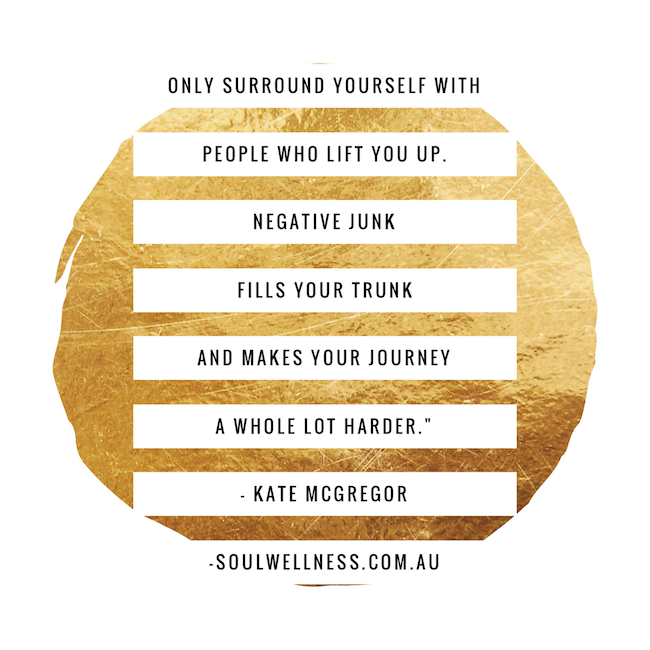 For the second installment of Creating Gold: Soulful Stories of Visionaries Living Their Best Life, I'm so thrilled to introduce you to a beautiful friend of mine…
Get ready to meet Kate McGregor, the Stylist & Fashion Advisor behind Couture Coaching and the editor behind Kate Couture.
Kate is an absolute free spirit and dedicated creative, who has such an unrelenting commitment to her vision.
I love the story she's about to share with us below, because it proves that you don't need to know the details before you get started… you've just got to be equipped with your vision & the right attitude and the rest can be figured out (and developed) along the way…
Q. Hello Kate! For those of us that haven't come across you yet, help us get to know you, and the main 'moments' of your story so far:
If I could put my story so far into a sentence, it would be 'a wild journey of self-discovery spent perfecting the art of taking chances and seizing opportunities'.
For me, living my best life is all about following my passions and dreams, doing the things that make me happy, living in the NOW and surrounding myself with people that I love. Don't get me wrong, I have had my fair share of up's and down's but through my experiences, I have learnt that these are the ingredients you need for a recipe of happiness and success.
The big milestones of my story so far are:
Completing a Diploma in Fashion Design after deciding earlier that I would never go to University
Making an interstate move on my own from the Gold Coast to Melbourne, where I knew no-one
Overcoming addictions and removing myself from a toxic lifestyle that in no way served me
Delving into a journey of spiritual healing and self love and investing in my health and wellbeing
Launching my styling business, Couture Coaching
Connecting with an amazing and supportive network of entrepreneurial and passion driven women via the online space
Meeting my soul mate, after a fateful turn of events at Falls Festival in Lorne
Moving from Melbourne to be with him in Sydney 2 months later
Q. And, how are you making your best life happen? Share your insights with us…
My best life is a constant work in progress. I like to look at it as if it were a book as it happens in definitive chapters. In comparison to previous years, I am in a very stable, positive and loving space but it has taken me a long time to get here.
I have overcome addiction to alcohol and drugs, recovered from a binge eating disorder and battled with depression. There were times when I felt very lonely and extremely lost. I was in a constant search for happiness and turned to external sources to fill the internal void.
One day, I decided enough was enough and I gave myself an intervention, which I now believe saved my life.
I embarked on a long journey of self-love and healing, which still to this day is unfolding. It never ends, there is always work to do but now, it's more of an upkeep.
I devoured every self help book and blog I could get my hands on, I meditated, I got massages and had sessions of kinesiology. I journalled like my life depended on it, I lit candles on a Saturday night and stayed in, I went to Buddhist teachings, took long walks on the beach, de-toxed and juiced, saw a councilor and talked for hours to the people who I could trust.
I chose to eat only the food that nourished me and said goodbye to keeping wine and chocolate in the fridge. I exercised, I slept and I cried. I just let me be me and did only what I felt like doing. Sometimes, that was taking a whole week off work for an illness that I described to my doctor as healing my soul.
I became my new best friend.
Now, I am the happiest I have ever been. I still have hurdles and anxieties but I can look back on where I have come from and what I have learnt and smooth out the bumps with ease & a deep sense of knowing that everything always works out and I'm seriously OK.
Do what you love everyday, even if that's just drinking a really good coffee.
Stop to soak in your surroundings, whether that's a beautiful garden, the beach, a trendy street of cafes or a gorgeous interior – feel good in your space.
Live in the NOW. You might not be in your 'ultimate' situation right now, but if you appreciate the good bits, you'll find happiness through acceptance. When you are living in the future, it makes you resent the NOW.
Only surround yourself with people who lift you up, make you laugh, inspire you and love you for YOU. Negative junk fills your trunk and makes your journey a whole lot harder.
Q. Invite us into your world for a day: what does a day in your life look like? 
I am a creative soul so maintaining structure takes hard work.
My brain is always in ten different places, working on ten different projects at once. Right now, I have 17 Google Chrome windows open on my laptop and that's minimal compared to usual!
If I'm not seeing clients, I spend a lot of time and energy working on my business, sourcing inspiration for blog posts and updating my website.
I have recently introduced a Virtual Styling service, which I love because it allows me to connect with clients at odd hours from the comfort of my office at home (fluffy slippers and tea mandatory).
I also Skype once a week with an accountability partner (and good friend) where we discuss ideas and support each other through the challenges of running a business.
To wind down and relax I love cooking up a storm and creating new recipes, zoning out in a magazine or grounding myself with a walk on the beach.
Q. What inspires you & motivates you to keep going with your best life?
I am the happiest I have ever been and in a really good place in my life so for me, I just want to keep going and continue to better myself and build on what I have.
I dream of what I want the future to look like, but I'm not worried about the finer details.
My partner is a huge motivator. He's my best friend as well as my business mentor as he has been in business for the past 10 years so I learn a lot and am kept grounded through his advice.
I love to create and see things constantly evolve – whether that is my wardrobe, the interior style of my home or my business – I always find inspiration to develop the things around me.
Q. What are the values that you live your life by?
The three values or motto's that I try to live my life by are:
Anything you set your mind to is achievable
Treat people as you wish to be treated
Good things fall apart so better things can fall together
This last one I keep in a frame in my desk as a constant reminder that when things feel like they are falling apart, stay positive and try to look for the rainbow at the end of the storm.
Q. What challenges have you turned into stepping-stones & opportunities?
Most recently, I relocated to be with my partner in Sydney, but we are currently living an hour away until we complete the renovations on his house.
My immediate surroundings are by the beach, which I love but having spent the last 3 years living just around the corner from Chapel Street in Melbourne, meant that I went through a period of feeling isolated and totally culture shocked. I felt as though I had lost a part of my identity, as my heels became an occasion shoe rather than the go-to.
All jokes aside, my transition from the hustle and bustle of city life to a more relaxed lifestyle by the beach taught me to really understand what it's like for my clients who come to me with a total identity crisis at hand or for new mothers who are experiencing the feelings of isolation and loss of style mojo.
My living situation, however temporary, has allowed me to better relate to my clients and has made me a better person for it.
Q. What do you think your best attribute has been to get you to this point? 
My drive to succeed is definitely one of them. I have tried lots of things and failed at some but you have to just look at it as if you're figuring out what works and what doesn't.
Another would be that I am blindly optimistic. I have this strong belief that everything will always work out and I just follow my intuition. Some would say I'm irrational but I say you only live once and sometimes things don't always work out as planned but life is an adventure and I would rather take my chances than end up wondering 'What if?'. 
Q. What's the best advice you've ever received?
Live in the NOW. It sounds like a cliché but its true. Whenever I spend too much time thinking about the future, it makes me feel unhappy with what I have today.
Don't compare your beginning to someone else's middle or end. No matter what you are doing in life, there is usually always someone who has been there and done it first. Look for inspiration, but don't, whatever you do, compare.
You are unique and have your own set of irreplaceable talents and offerings. Just be you.
Q. What advice would you offer others who are changing the way they live so they can live their best life?
My advice to anyone on the path to finding their best life is to know that it's a constant evolution and don't view it like a destination, rather a journey.
Happiness and contentment comes from within so start there. If you need to heal, or forgive do it and let go. Daily meditation, regular exercise and healthy eating are fabulous practices to adopt as this puts your mind in a positive space.
Allow yourself to indulge in the things you love every so often – you will not gain 10 kilos from one bar of chocolate. Life is too short to be strict and regimented every single day.
Dress your best everyday, don't wait until you have lost the weight or have more money to buy clothes. You deserve to look and FEEL your best everyday and great style can be achieved on any budget.
If you are struggling to know where to go from here, start by making a list of the things you love to do and start with that. You will soon begin to see your life align to the things you really want when you get really clear about your goals.
Stay positive.
Q. Is there anything else you'd like to share with the Soul Wellness community?
Anyone can live their best life and richness does not come from money alone.
Its in the relationships you have with people, how you feel within yourself and how you choose to spend your time on a daily basis.
Life is short so if you feel as though you are just running in survival mode, make a change – remember "Good things fall apart so better things can fall together".
Oh and, Stay Stylish xx
About Kate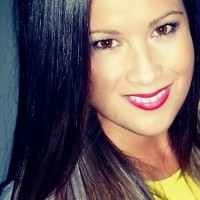 Kate McGregor is the Stylist and Fashion Advisor behind Couture Coaching and the editor of the Kate Couture Lookbook and Blog.
Kate's inspired by all things fashion and interiors and loves to create, whether that be in the kitchen, by restoring vintage furniture, or writing style posts for her website. Hanging out in favourite cafes, scouring chic boutiques, beach days and lazy Sundays with her man are what she refers to as 'food for the soul'.
_______________________________________________________________________
A huge thank-you to Kate for letting us into her world…
Before you move on, I'd love to know what your biggest take-away from Kate's interview was, and what you intend to do to Create Gold in your own life…
Use her words to create momentum, so that you're propelled on to your next step and pulled forward into your best life.
Happy pondering!
Want more? Get the full catalog of Soul Wellness Interviews here.
Much love and soul wellness,
Melissa x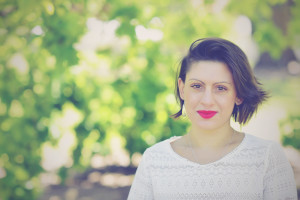 Ready to work together? Schedule your 1:1 Shamanic Kinesiology session in Elwood, or via Skype.
Come along to the Gathering Circle. It begins Thursday 6th of October.
Seeking restorative self-healing practices? Download 31 Days of Soul Wellness
Melissa Farrugia is the creator of Soul Wellness and a passionate shamanic kinesiologist, writer and teacher based in Elwood, Melbourne, and globally via Skype. Combining her formal training with a keen sense of intuition and life experience, Mel supports self-responsible souls who are at a growth point in their life, desiring to shift from feeling mentally, emotionally and creatively stuck, to feeling deeply connected and alive in the life they're living. Connect with Mel via the social media links and subscribe above to join the Soul Wellness community.
Latest posts by Soul Wellness (see all)