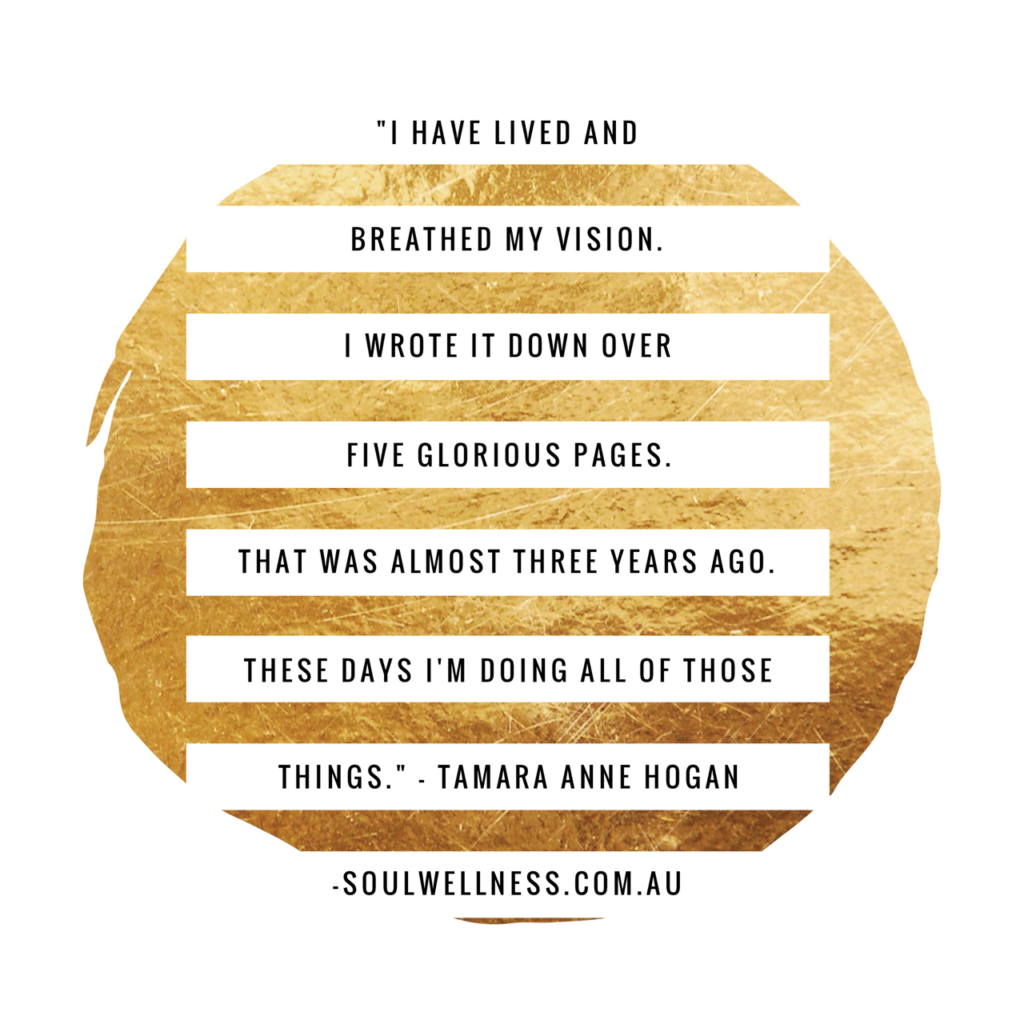 Meet Tamara Anne Hogan; Artist, Children's Book Author and creator of www.marybealiving.com
Throughout this interview, Tamara proves just what can happen when you combine vision with enduring commitment to personal passion. It's truly inspirational.
So, with that said, bunker down for the next few minutes and enjoy soaking up the poetic wisdom that Tamara has to offer…
Q. Hello Tamara! Thank you for being here! Lets begin by sharing a little about yourself, the main 'moments' of your story so far, and what your best life is all about:
I am Tamara Anne Hogan.  I've taken to throwing in the 'Anne' of late as, while I write children's books and lifestyle works, there is another Tamara Hogan out there, writing romantic sci fi! I had a giggle when I found her online!
I was recently asked to describe myself in 3 words by a local magazine. Hmm. How do any of us sum ourselves up in but a few humble words?  So I called in the team on this one; the family and the friends J We came up with:
Spirited, Purposeful, Generous.
The more I look at these words, the more I appreciate how these three simple descriptors go a long way to helping describe my make up as a person.
My spirit is ignited everyday by the simplest things; right now for example, the chattering in my mind is quieted by the morning light slicing across the top of my bare timber table top.  The beauty is simple, but something to behold.
I was born with a sense of purpose; like I was going somewhere, and I was going there in a hurry. These days, I'm much more directed and clear about my sense of purpose, which allows me to filter out the other 'stuff'.  Generous. Well, I was humbled to get this feedback from those I hold dearest. But it's true, I'm generous with my hugs, with my words, with my intent. Can't help myself, if I love someone, well, I love them, and that spirited purposeful part of myself lets them know it.
My best life is a life lived with integrity, truth and most importantly, passion.  I learnt in sore doses how awry life can go when you become disjointed from your truth.  Living in such a state makes it very hard to live with integrity, which is in essence, our natural state.  When we are living disjointedly, we turn into ourselves, our spirits, shame of shame, shrink. When we were a truly connected in to who we are and what emboldens the fire in our bellies, our spirits soar.
These days, my spirit flies at full span. Today, this very day, I am living my best life.
Q. Could you share with us how you're making your visions for yourself, and your creative contribution to the world, happen?
Mel, this is such a good question, and I think, for me to get to the point of deciding to make some changes, I was almost pushed there by forces beyond my control.
Call it the great tide of the Universe, or perhaps it was the strength of my sub conscious, which alone knew how deeply unhappy I was. But like all good climaxes in any chapter story, there came a point in my life that was pivotal.  I had gone through the deeply painful losses of miscarriage and divorce.
In the aftermath of this mess, I decided to tackle an illness that had plagued me for a long time; a tumour of the pituitary gland.  This was a time of intense solitude and reflection. I changed life habits; the way I ate, the way I moved, the way I thought. I came out with a clean bill of health with no evidence of even scarring left behind of a tumour that had plagued me for over six years.
It was the culmination of these events that helped to metaphorically, hit me over the head and yell in my ear with a loudspeaker, as it were.  "Something's got to give!".
I knew, at a deep, gut, visceral level that I could no longer live the life I was living. It was at this point, that I made the conscious decision to CHANGE.
And then, my real journey began.  This was the part about making that decision to change my reality.  It was almost three years ago that I set my sights to changing my career course.  Three things were clear; I wanted to contribute to bettering the lives of others, I wanted to write, and I wanted to work for myself. These days, I am doing all of these things, everyday. To get to this point, I have lived and breathed my vision.
I wrote my goals down over five glorious pages, written brazenly in thick, black felt pen.  These goals stay beside my bed, and I read them on page, and recite them in my head, everyday.  My goals and my vision bounce around in my head with each step I take when I'm out for a jog. When I spend long stretches in the car, I consciously bring my mind to my vision. I breathe my vision, feel my vision, believe in my vision.
Things happened slowly at first, but now, they're getting a real roll along.
One of my most beautiful realisations has been meeting my partner, and now he, too, is helping me on my way, he too, breathes life into my vision. Little did he know that he also featured in my goal pages, long before I ever met him;)
Beyond the envisioning, though, is the ACTION.  Doing a little bit every day, helps grow my vision, with little sproutlings now cropping up in realms even I hadn't imagined.
Q. Wow, that was such a beautiful response Tamara. Thank you for sharing… Now, will you invite us into your world for a day? Let us in on what a day in your life looks like?
When I first moved into the realm of 'working for myself,' I was very structured. I kept to what was my blue print for office hours; start at 8am, coffee break at 10:30, lunch at 12:30, and on.  I would finish anywhere from 5pm – to 6:30pm; simply because I was so enthused about the fact I was finally working for myself!
And when I say work – I was working like never before.  No chats over the team room. No distracting emails. No meandering meetings. I was locked in concerted outpouring of commitment to a new future. Soon however, I noticed back pain where there was none before, eye squinting that surely wasn't doing much for my complexion, and a pasty hue colouring my usually sun kissed skin.
So, with that fast burst out of the gates out of my system, I now take a much more playful approach, and let myself enjoy the fact that I can call the shots and work at a pace that is conducive to my well-being.
Some days I go into lock down and spend a full day working feverishly in front of my laptop. Other days I'm out and about, doing book readings, processing orders, grabbing a cuppa with a friend, or sitting under a tree coming up with a new story idea. I do try and keep action, and creation, at the fore of my days though.  Time is like sand through the hour glass, didn't somebody say that once?…
Q. And, where do you draw your inspiration from? And what motivates you to keep going with your best life?
My inspiration is drawn from Life.  
No matter what curve balls are thrown at us, life just keeps on getting up with the sun each day and whirring on around us, no matter where we are, whether we're lost, whether we're grieving, whether we feel over and out.
Life keeps on rolling, and when we're ready, we're welcomed back on the merry go round, the pilgrim, the journey, no questions asked.
Life inspires me, cause it never gives up on us.
Q. What are the values that you live your life by?
Knowing whom and what I value, has taught me the values I live by.
I've come to truly value the little things.  Those days I don't feel like going for a run, for example, I bring it right back down to the simple. I consider the wonder of my two legs; I am grateful I have them, I am grateful they work. By valuing my two legs I come to value their strength, their willingness to carry me graciously over the earth, to hold me upright under the sun. Soon, I am grateful to be able to go for a run, just because I can. This teaches me to value what I have.
I value too, my family and my friends.  They have stood the test of time, they have remained firm, during the beautiful, and the tough.  This teaches me that connection and relationships and communication are values I live by.
Having known ill health, having felt the threat of vulnerability and mortality, I deeply value my health. I now value my well-being every day through the little choices I make.
I value my companion in life, the one whom I laugh and cry and hope with. Past relationships and lost love has taught me the value of fully knowing myself, of accepting and loving myself in entirety, before I could truly experience deeply connected love and trust with another human being, with another soul.
Q. Were there/are there any beliefs you've had to challenge or ways of thinking you had to change, in order to step into the life you wanted? If so, could you share them with us?
Absolutely. I really had to challenge the belief of succumbing to the idea of safe, structured, superannuation enriched income.
Being a health professional, most of my work lay with Government, or government funded organisations.  I was in a permanent position prior to working for myself; in the world I came from, this kind of position is something akin to gold. Beyond that, I had to challenge the idea of working as something other than an Occupational Therapist (OT). This really was a huge leap of faith for me. Being an OT was something I'd worked hard for, completing 4 years of undergraduate study, and committing to work in the field for close to 10 years.
I really had to do some soul searching and deep reflection about the new vision I'd set for myself.  Much of my identity was tied up in being an OT, and I had to challenge the belief that I'd be taking a backward step, or losing traction or credibility in the world of the health professional, by taking a different path.
Q. What do you think your best attribute has been to get you to this point? 
Some recent studies have shown that a sense of humour is null and void, it's neither a helpful, nor an unhelpful, coping mechanism.  I say that at least in my world, that's a whole lot of blah.  My sense of humour is definitely my best attribute. 
Even in my darkest days, my humour would tug at the corner of my mind, helping me see the funny or the irony in an otherwise desperately sad situation. Sure, my humour may have tended toward black during some of those days, but it was there as ally and attribute all the same.
Q. What's the best advice you've ever received?
Wow.  I've been blessed to know so many different mentors in my life, and each of them have enriched my life with wise words. One phrase that comes to mind stays with me for its simplicity.
At those times when you really feel like you've failed, or you're in a corner, or you've run out of options, follow this tired and true blueprint:
Put on your best clothes, your favourite shoes, and your boldest lipstick. And then get out there, face the world, and smile.
For me, it's kind of like saying, there's no need to hide, you are who you are and the doors are there for you, you've just got to step through them. Putting on a metaphorical 'best outfit' can sometimes give us that dose of Dutch courage, minus the ethanol; the courage we need to walk on through the door, despite what the naysayers or doubters may say.
Q. What advice would you offer others who are making changes to the way they live, so they can bring their own creative dreams into fruition?
Oh what an exciting thought; whoever you are keep going!
When those doubt-yourself thoughts play havoc on the stage of your mind, give them a bit of a romp about so you can get a good look at their tone and origin, and then promptly close the curtain. Act over.
Bring in centre stage, your VISION. Believe your vision. Feel your goals. Embrace your hope. And then, most importantly ACT. The distance between your dreams and reality is action – that is a tremendous line from origins I know not where, that hangs as a motivator and agitator on my office walls.
Q. So where to from here for you? What is the next step for your best life?
Where to from here?  I plan to keep hopping from one stepping stone to the next.  But these days I'm seeing bridges and running brooks sprout up all of the place, and really the journey is just entirely delicious.  I plan to keep writing, I plan to keep growing Mary Bea Living; her potential is boundless.
I have some ebooks in the making, sharing some of my journey to date, in the sincere hope that some of my experiences and learnings can provide comfort, and perhaps a stepping stone, to others.  Wherever my journey ahead takes me, I plan to keep living my best life by living earnestly, with authenticity, and with purpose.
Q. Is there anything else you'd like to share with the Soul Wellness community?
Well – what a wonderful community to be apart of. I plan to stick around, if that's ok with you Mel (yes – please do!).
These kinds of communities attract like minded souls, so I would say, if anyone has the desire to reach out and connect with me after my sharing some of my story with you, please do.  Our worlds grow when we allow ourselves to connect, and I'd be just thrilled to hear from you.
Thank you for the opportunity Mel. It's been a privilege.
About Tamara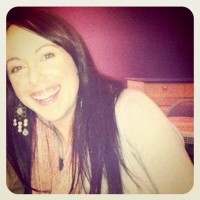 Driven by her passion for the written word, Tamara started out learning the trade of journalism.  However, inspired by a brief period of volunteer work at an orphanage in Zimbabwe, Tamara soon switched to learning the craft of Occupational Therapy.
It was in this field that Tamara spent up to 10 years of her life, eventually finding her niche in the realm of child and youth mental health. These days she works for herself, artfully weaving books of nourishment for children drawing on her child therapy skills. She is creator of marybealiving.com, with more works and dreams in in the making.
_________________________________________________________________________
Tamara, thank you so much for being a part of Creating Gold. It has been so inspiring to chat with you and to know more about your story.
Before you move on, I'd love to know what your biggest take-away from Tamara's interview was, and what you intend to do to Create Gold in your own life…
Use her words to create momentum, so that you're propelled toward your next step, and pulled forward into the vision of your best life.
Happy pondering!
Want more? View the full catalog of Soul Wellness Interviews here.
Much love and soul wellness,
Melissa x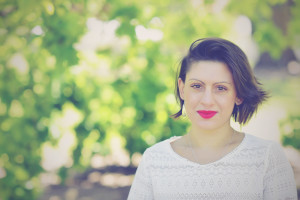 Ready to work together? Schedule your 1:1 Shamanic Kinesiology session in Elwood, or via Skype.
Come along to the Gathering Circle. It begins Thursday 6th of October.
Seeking restorative self-healing practices? Download 31 Days of Soul Wellness
Melissa Farrugia is the creator of Soul Wellness and a passionate shamanic kinesiologist, writer and teacher based in Elwood, Melbourne, and globally via Skype. Combining her formal training with a keen sense of intuition and life experience, Mel supports self-responsible souls who are at a growth point in their life, desiring to shift from feeling mentally, emotionally and creatively stuck, to feeling deeply connected and alive in the life they're living. Connect with Mel via the social media links and subscribe above to join the Soul Wellness community.
Latest posts by Soul Wellness (see all)