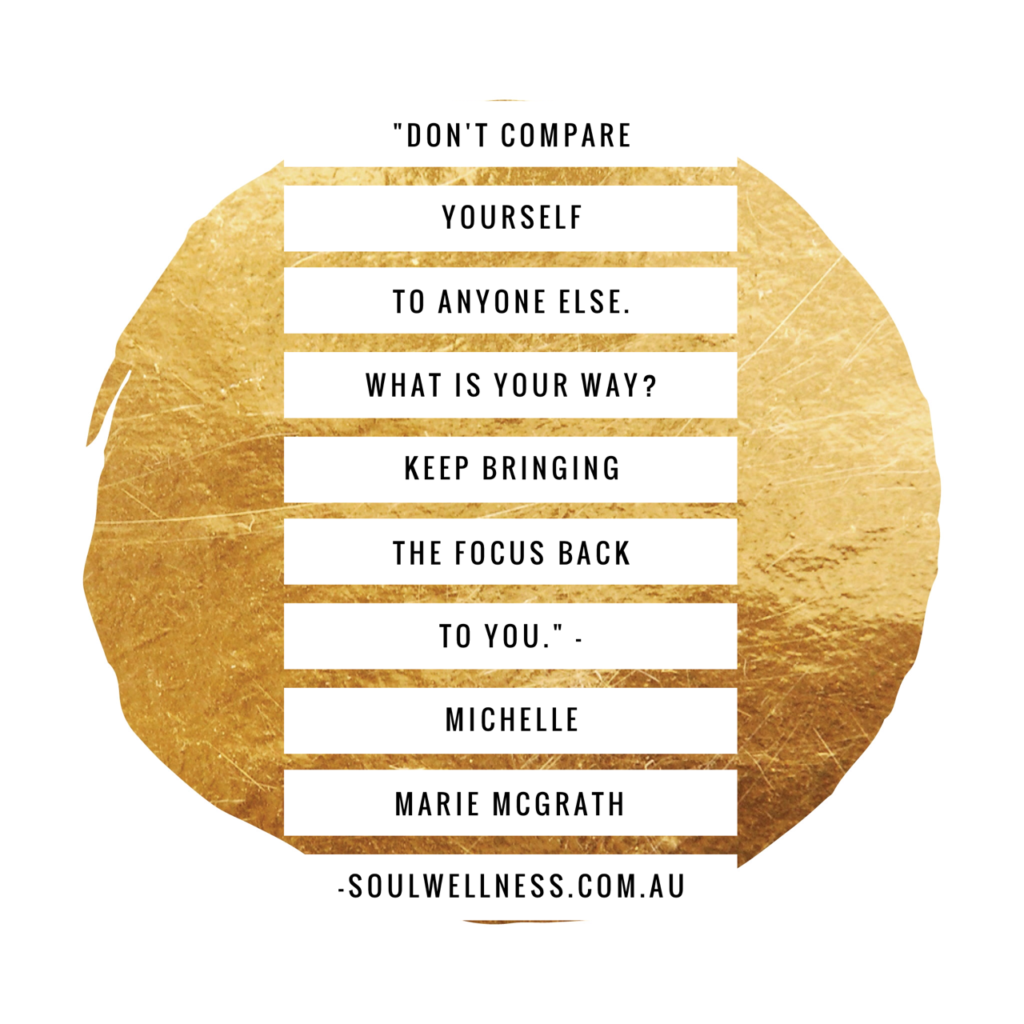 I'm going to keep this short & sweet, because I can't wait to introduce you to (and have you read all about) Michelle Marie McGrath; Lovepreneur & Self-Love Mentor and creator of Sacred Self.
If you've ever come in for a kinesiology session, chances are you've already been in contact with Michelle, via her beautiful alchemical oils, which I use in nearly every balance.
I recently interviewed her for my Creating Gold: Soulful Stories of Visionaries Living Their Best Life interview series and I'm deeply humbled to have her contribution. As you read through our interview, you'll understand why.
Transparent, honest & so incredibly inspiring, Michelle shows us all that you really can make your best life happen, despite challenges and adversity. Here she is…
Q. Hey there Michelle! I'm so happy to have you here with us. To get started, would you help us get to know who you are, the main 'moments' of your story so far, and what your best life is all about?
A long story….Originally from the UK, I moved to Australia when I was 25 to get married. I became immersed in personal development, natural therapies and healing courses, which really opened me up.
One memorable night in 2003, I was meditating and feeling particularly unhappy. I kept wondering what was wrong with me. I asked myself what I most needed and the answer was 'self-love'. I had no idea what that meant as it wasn't the buzz-word that it currently is. I kept asking myself what that would look like.
Surprisingly, I saw ingredients flying into a bottle, which created a "Self-love" oil and it was so vivid that I made it. I stated a commitment to "let go of everything preventing me from embracing 100% self-love" and then became very familiar with every part of me that was totally out of alignment with that intention.  Not fun.  It was throughout this journey over 10-11 years that I came to get to know myself and all the vulnerable parts of me that I had ignored, denied and repressed.
Unsurprisingly this brought with it many life changes including an unusual type of miscarriage (molar pregnancy), cancer scare, divorce, depression, insomnia, anxiety and panic attacks.  I was depressed for a number of years and I learnt what it really meant to learn to love myself. I realised that I couldn't rely on anything or anyone externally for my happiness.  It was my responsibility.  This is such an intellectual concept for most people but I began to really experience where this was not my reality in a tangible way.
Many of my relationships also fell away as I changed internally.  I felt as though I was in a never-ending tunnel with no light. Although it was painful, I wouldn't change a thing.  So many blessings came from these experiences and it's given me much deeper compassion for other people.  It's given me insights into many sabotaging behavioural patterns that are unique to us all.  Our biggest challenges are hiding our greatest gifts. That's where the gold is.
My best life is about learning to love all parts of myself and encouraging others to do the same, through my products and services. My vision is a world of self-love where we take full responsibility for our lives and happiness. Then we can truly share love and not look to others because we 'need' something from them.  Through a deep acceptance of what we find most challenging we can learn to see the beauty that exists.  Each moment is unique and when I'm fully present to all that is occurring, I feel excited by the unlimited possibilities.
Q. Could you share with us how you're making your visions for yourself and your creative contribution to the world, happen?
A common tendency that I have (and maybe that many others have too) is that I'm constantly bombarded with so many creative ideas.  The key is to focus on one thing and see it through to completion. It's so easy to get sidetracked and then end up not finishing anything!
Choose that one thing – and maybe it's the easiest, most simple thing to follow through on and then that will also build up your confidence. It's very exciting to see something come into physical form after being just a vision in your heart and mind.
My dream is to remind myself and everyone else that all the love we are seeking is inside. It's so satisfying to me to receive a message from someone who has benefited from something I've created or offered in a Self-love Mentoring session. My best life is when I'm anchored more deeply in my heart and radiating love.
Q. Invite us into your world for a day: what does a day in your life look like? It there structure or is each day different to the next?
My routine does vary slightly, depending on what's happening. I am an early bird and so usually wake up around 6-6:30am and have a cuppa. I meditate and set my intention for the day.  I usually skim and delete emails from overnight and then go out for a walk.
If I don't get outside first thing it really affects me and I feel like I don't get started properly.  I'm also ungrounded easily and in my own creative bubble and so it's easy for me to get really distracted and sucked into the internet…  An invigorating walk in the park and juice/drink from my favourite café and then back home for breakfast. I respond to emails, set up social media posts and see if I have any orders to send out for the day.  I create and package orders and then go out again to walk to the post office.  Then it's lunch and any chores at home.
As I've got a creative business I'm very conscious of energy balancing and space clearing.   In the afternoon I may do some writing, hypnotherapy, EFT or meet up with a friend/fellow solopreneur.  Then back, more emails and writing.  I usually have dinner early as otherwise it prevents me from getting a good night's sleep.  I haven't had a TV for years but I do listen to a lot of music, often sacred chanting or subliminal music that is sending positive messages into my subconscious mind.
Q. What inspires you & motivates you to keep going with your best life?
One motivator is the thought of having to go back to a job I don't feel passionate about and being told what to do by someone else ;-) ha ha!
I like to believe that I'm sending my little bottles of love out into the world and that it's having a positive effect in the lives of others. It's so beautiful to receive a message from someone about how a Self-love Mentoring session helped them with a big 'a-ha' moment or how they've enjoyed working with one of my Alchemical oils and self-love cards.
That's extremely rewarding to have my own challenging life experiences alchemised into the physical, in a way that is helping others. It makes it all worthwhile.  It's amazing how if I'm having a low moment, a message can come through right at that time and bring me back to my 'why'.
Never underestimate how your positive intentions can affect others. 
Q. What are the values that you live your life by?
I believe in unity consciousness and that we're all connected. I'm not perfect and don't always handle things in the way I would like, but I try to come from a space of love.
Honesty is very important to me and I'd rather hear the truth, even if I don't like it.  I also believe that everyone is reflecting an aspect of me and so when I feel particularly challenged by a situation or a person and I have a judgement arise, I ask myself 'what is this saying about me?'  For example, if someone seems fake, I have learnt to search inside myself to see where this is equally true for me. Am I not being real with myself about something?  Am I not expressing how I truly feel to someone?
When we turn it around and ask ourselves these questions, it can shift situations very quickly.  After all, we perceive everyone and everything through our own filters. I believe that intention is everything and people can feel if you are being genuine or just paying lip service.
I've also learnt to say 'no' and not go along with things I don't feel aligned with.  Give people the benefit of the doubt and a second chance.  We're all just feeling our way with never-ending lessons to learn.
Treat people how you wish to be treated.  As the saying goes, how you treat people who can do nothing for you is a good indication into your character and the type of person you are. You never know the impact a kind word or smile can have on someone, who could be having a terrible day and you give them that moment of reprieve. I believe in karma.
Q. What challenges have you turned into stepping stones & opportunities?
One life experience that turned into an amazing opportunity was when my marriage ended. So much was happening at the same time and I felt incredibly overwhelmed.  It made me realise how the future is really just an illusion because NOTHING is set in stone and can change any second. There is no guarantee of tomorrow.
We really do only have this moment and it was a painful way to have that reinforced repeatedly as my life crumbled around me.
It was an opportunity for me to delve deeply into what was most important to me. I had moved to Australia to be with my ex-husband and then that was suddenly over after 11 years. Here I was with no family or place of my own and no money in the bank. I had just had an unusual type of miscarriage and was having to go for regular appointments at the cancer clinic. I had nowhere to live and was reliant on house-sitting for two friends for the first few months.
Therefore my home-based business came to an abrupt end. I dropped two clothes sizes in a month. I had insomnia for a couple of years and became very depressed.  I could barely function and it was a huge effort for me to get out of bed in the morning for a long time. I was given this completely blank slate and what was I going to do with it?  Hand-on-heart, it was the best thing that's ever happened to me.
It took a long time to move through what these experiences brought up to the surface for me, but it brought me so many gifts.
Q. Have there been any beliefs or ways of thinking you've had to challenge, in order to step into the life you wanted? 
One of my biggest challenges has been an overactive mind. I used to suffer from this chronically and have a lot of obsessive thought patterns. My mind was so overanalytical.
I learnt mainly how not to believe most thoughts that arise.  I find that mindfulness and observing your thoughts, without believing them is incredibly powerful.  It's interesting to notice very self-critical thoughts that arise and ask 'what part of me believes this?' and see what the response is.
I find meditation, hypnotherapy, EFT, sound healing and affirmations particularly helpful and incorporate all of these into my daily routine.  I actually created my own Self-love affirmation cards a few years ago. It's great to pull one out first thing in the morning and place on your desk, mirror or somewhere else visible. It's also helpful when you're having a bad day and you know that your thoughts are totally out of proportion to interrupt that mental loop.  For example "I choose not to compare myself with others. I am me and I will embrace the fullness of who I am."
I love the work of Byron Kate and especially her book "Loving What Is" and her 4 questions, that she calls 'the work', questioning the validity of your thoughts and free turnaround sheet that can be downloaded from her site www.thework.com.
I love the simplicity and the truth of it.
Q. What do you think your best attribute has been to get you to this point?
I truly believe that the universe is always working in my favour, regardless of outward appearances or how challenging or painful experiences can be.
When I'm having a difficult time, I try to bring myself back to this belief and it helps me to keep going.  I'm naturally an optimist most of the time.  We do create our reality with our thoughts and I'm conscious of keeping my thoughts in check. I choose love whenever possible – and it's always possible.  Sometimes I just need a reminder.
Q. What's the best advice you've ever received?
I feel the best advice I have received – and could ever give is "Don't compare yourself to anyone else."  Realise that there is no such thing as competition.  We are all uniquely talented so why waste time comparing?  Focus on being the best version of you – that's all you can control.
Don't worry about what anyone else is doing.  They are being themselves and doing things their way.  What is your way? Just keep bringing the focus back to you, your heart and your feelings. What are your passions and how can you share these with the world, whilst being of service?
These days it's all too easy to get distracted by the perfect Instagram photos and believe that everyone else is having this 'amazing' life with their perfect partner and perfect abs.  Who would post a picture to say they've just had an argument with their Mum, they're exhausted as their baby has kept them awake all night and they feel bloated as they're premenstrual? Exactly.
You are only seeing the highlights and it's not a true picture – at all.  Take it all with a grain of salt and then bring the focus back to you and what you can do right now.
Q. So where to from here for you? What is the next step for your best life?
I've just got back into doing some one-on-one work with Self-love Mentoring sessions on Skype, which I'm enjoying.  I had an energetic healing practice years ago and was interested to go back to some one-on-one work, but in a way that was not location-dependent or based on hands-on healing. So this is perfect.  Long term, I'd really like to have the flexibility to spend more time in Europe seeing family and friends.
I've got a few new creative projects that I'm working on at the moment. One of these should be released before the end of the year so that's exciting (can't wait to see it Michelle!).
Q. And to finish our time together… Is there anything else you'd like to share with the Soul Wellness community?
In the words of Arthur Ashe:
"Start where you are. Use what you have. Do what you can."
There is never a 'right' time so don't wait.
Time passes so quickly and you never know how things can unfold unless you give it a go.
Amazing synchronicities start to unfold when you put your intentions out there and they're coming from a loving place. Trust yourself!  You are here for a reason and we need what you've got to share!  Let's hear your unique voice.
About Michelle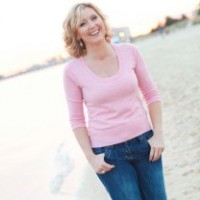 Michelle Marie McGrath is a Lovepreneur and Creator of Sacred Self's organic Self-love range of Alchemical oils and popular self-love cards. She's also the co-author of "Love and Oneness" in the best-selling Adventures In Manifesting series.
Michelle is passionate about falling in love with ALL parts of herself, and creating products that remind others to do the same.
Join her self-love community and download your free gifts: www.sacredself.com.au
_________________________________________________________________________
A heart-felt "thank-you" to Michelle for being so inspiring and for embodying the self-love message she shares.
Before you move on, I'd love to know what your biggest take-away from Michelle's interview was, and what you intend to do to Create Gold in your own life…
Use her words to create momentum, so that you're propelled toward your next step, and pulled forward into the vision of your best life.
Happy pondering!
Want more? Get the full catalog of Soul Wellness Interviews here.
Much love and soul wellness,
Melissa x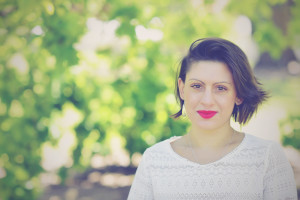 Ready to work together? Schedule your 1:1 Shamanic Kinesiology session in Elwood, or via Skype.
Come along to the Gathering Circle. It begins Thursday 6th of October.
Seeking restorative self-healing practices? Download 31 Days of Soul Wellness
Melissa Farrugia is the creator of Soul Wellness and a passionate shamanic kinesiologist, writer and teacher based in Elwood, Melbourne, and globally via Skype. Combining her formal training with a keen sense of intuition and life experience, Mel supports self-responsible souls who are at a growth point in their life, desiring to shift from feeling mentally, emotionally and creatively stuck, to feeling deeply connected and alive in the life they're living. Connect with Mel via the social media links and subscribe above to join the Soul Wellness community.
Latest posts by Soul Wellness (see all)