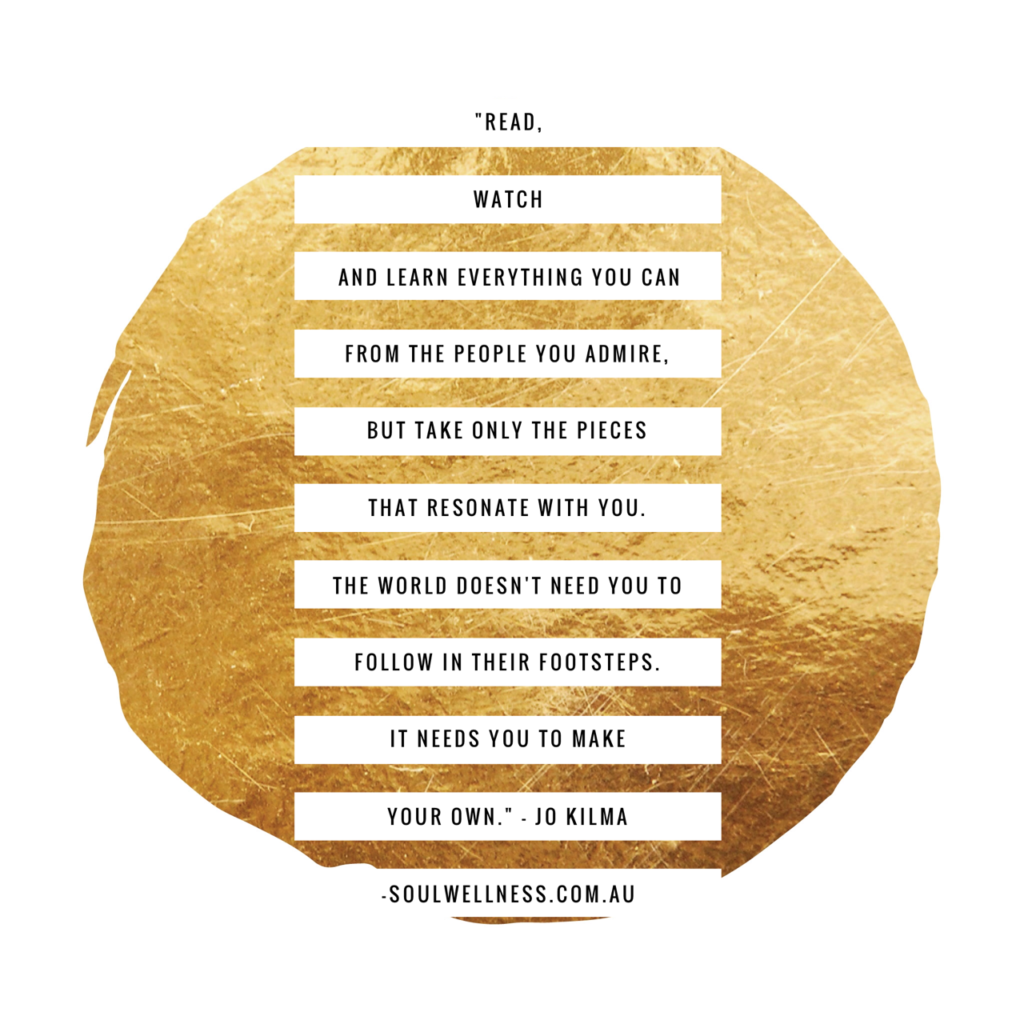 This is the final interview in the current series of Creating Gold, and I'm delighted to be wrapping it up with the breathtakingly talented, Jo Kilma.
Jo is a soul-centred designer and artist, and the creator of The Darling Tree & Maps To Herself. She is someone I find hugely inspiring, for her creative expression, the consistency in which she shares it with the world, plus her ambition to encourage others to nurture their own creative spark.
Every time I view one of her art pieces or any other expression of creativity, I'm drawn in. I'm either super happy, inspired or moved emotionally in some other way.
Every single time.
Reflecting over the interview you're about to read, I was struck by Jo's open pursuit of joy, possibility and truth – not only in the obvious positives of life, but in all things – in vulnerability, challenge and unravelling.
Hers is a story of deep thinking turned consciously chosen reality, and being such a beautifully aware person, it's no wonder her art is so extraordinary.
Read on to dive into our conversation…

Q. Hey there Jo! Let's open up this conversation by helping us get to know who you are, the main 'moments' of your story so far, and what your best life is all about:
My childhood involved many days spent in creative pursuits, which extended throughout school and led me to a creative degree in graphic design. I have spent the last 10 years working as a designer, the past five of those embodying The Darling Tree, creating beautiful online spaces for creative women and businesses.
Aside from my design business, I have been exploring other ways to express myself creatively. This has opened up a whole new journey of healing, connection, vulnerability and joy.
By discovering more things that light me up, I can wake up in the morning with a smile on my face. I trust that the universe has my back and I can focus my attention and energy on the present moment, and give it the best I've got.
Q. Did you, at some point know that this is what your best life would look like? Or did you stumble into it along the way?
Where I am right now was definitely a result of conscious actions after seeing more clearly what wasn't working in my life.
I feel that I am still only just becoming aware of what's possible and seeing more clearly how I want to live my life, but also remaining open to other possibilities that I can't even imagine yet. My best life is ever-expanding and ever-changing, and I can't wait to see what happens next.
Q. Were there non-negotiable elements that you sought out, and values you knew you needed to live by?
I believe that gratitude is essential to your own happiness. We are often so focused on the future, or stuck in the past, that we can miss out on appreciating the here and now.
Practicing gratitude makes you more aware of all the amazing little things that happen in your daily life, becomes an opening to witnessing your own power, and become conscious of what really matters to you moving forward.
Q. Invite us into your world for a day: what does a day in your life look like? Is there structure or is each day different to the next?
I like to keep things as flexible as I can, but having a work-space away from home has definitely had a positive effect in my daily routine. Some weeks I am totally focused on client work during busy periods, which often means that when I get home I'll just try to relax and give my mind a break. Other weeks I might stay home a day or two to paint or write, sometimes learning or creating something as part of an online course I'm in, or doing other business tasks that don't involve designing. I love scheduling a lunch and co-working date every week or two. Of course each day needs to include taking our handsome dog out for some play time.
Q. Where do you draw your inspiration from? And what motivates you to keep going with your best life?
I am driven by a deep knowing that I have the power to create the life that I desire and that the creative work I do is needed in the world. I am inspired by the beautiful collective energy that is being generated from so many other women choosing to believe this too, and that we can help and support each other. And travelling. It's amazing when you come across unexpected places that make you feel at home away from home. These places that allow you to learn more about yourself, things that were always within you but have only floated to the surface while indulging in your wanderlust.
Q. What challenges have you turned into stepping stones and opportunities?
For five years I worked from home and spent a lot of time on my own. During those years I was living in areas that weren't close to people or communities that I may have been interested in, so I chose not to spend much time connecting with others in person. Because I had met some amazing women online in that time who I did enjoy connecting with, I didn't actually see it as a negative until the last year or so when it became clear to me that it was deeply affecting my well being.
After moving close to the city, working from a co-working office and meeting lots of new friends, a lot has shifted for me. I am excited about collaborating with others on creative projects, and at some point I'd love to build a creative space where I can work and play amongst the company of other passionate and spirited friends.
Q. Were there/are there any beliefs you've had to challenge or ways of thinking you had to alter, in order to actualise the life you wanted? If so, could you share them with us?
One of the beliefs that I have had to work on was thinking that what happened in my life was out of my control and I was often quite negative and anxious about what might happen in the future. There will always be challenges and struggles of course, but I can choose how I respond to them and not let them stop me from continuing to build the life that I want.
Q. Share with us how you're making your visions for yourself and your creative contribution to the world, happen. Do you have long term goals, or do you take it one step at a time?
While running my own business the last few years I've preferred to take things as they come and let the business and clients grow organically. The ebb and flow that occurred was very intertwined with my personal life and allowed for space when I needed it, and challenged me at times as well.
Over the last few months though I've had visions of expanding my creativity further within and outside of my business, and this includes goals that need more time and forward-thinking, which is a new thing for me.
Bigger dreams can indeed cause resistance in all of us, and I think the most important and effective thing you can do is decide on the one next step you can take to get you closer to that goal, and once you have done that, then decide on the next step. It doesn't need to be done perfectly, but the momentum can pave a way through the resistance.
Q. What compels you to do what you do?
The desire to connect and share my love of creativity and the positive impact that art and design can have in our lives, with the hope that if it resonates with others it might inspire or encourage them to begin or reignite their own creative passions and projects.
Q. Who is in your support team?
I wish this was something that I had thought about a while ago when I really thought I could and should do everything on my own!
Just a couple of week's ago I made the decision to work with a creative business mentor for the next year which also provides the opportunity to share and celebrate with other creative cohorts as part of that mentorship. I will be on the lookout for an assistant to help out with parts of my business later in the year so I can focus on what I love doing most. I have also been making new friendships after moving to the city with women who are very much aligned with my creative work and values and it's wonderful to catch up and discuss our work and projects together.
Q. What do you think your best attribute has been to get you to this point? 
My best attribute which most definitely helped me through challenging times is determination, alongside strength and being resourceful and trustworthy.
Q. What's the best advice you've ever received?
An important piece of wisdom given to me was in relation to being worthy. In order to bring people and opportunities into my life that I desire, I need to first work on my inner thoughts of worthiness in receiving them.
Q. What advice would you offer others who are bringing their own creative dreams into fruition?
Read, watch and learn everything you can from the people you admire, but only take the little pieces that resonate with you and leave the rest. The world doesn't need you to follow in their footsteps, it's needs you to make your own.
Q. So where to from here for you? What is the next step for your best life?
For now I plan to invest my time in my current ideas and projects while remaining open to new opportunities or any signs of where I need to sift my focus. I'll be dreaming about my next travel adventure while continuing to create wonderful experiences in my everyday life.
Q. Is there anything else you'd like to share with our community?
It is easy to be thankful for the good things, but in your gratitude practice also be thankful for challenges, limitations, mistakes and troubles. These are the things that give you the opportunity to learn, to grow, to improve. If your negatives can become positives then you can achieve far greater happiness. Say thank-you all the time!
About Jo
Jo is a soul-centred designer and artist with a curiosity to explore creative and spiritual practices which deepen and support our desire of living a beautiful and authentic life. She loves creating beautiful branding, blogs and websites for amazing women and businesses – bringing their ideas, energy and spirit to life.
She also helps others craft a blog that is a true expression of who they are with her design & style e-course Your Darling Blog. See her work at The Darling Tree, follow her creative adventure at Maps To Herself, or get in touch on Facebook or Instagram.
___________________________________________
Thank-you so much Jo! As with your art work, I'm drawn in and inspired by your words of wisdom!
In the comments below I'd love to know what was your biggest take-away from Jo's interview was, and what you intend to do to create gold in your own life.
Happy pondering!  
Want more? Get the full catalog of Soul Wellness Interviews here.
Much love and soul wellness,
Melissa xx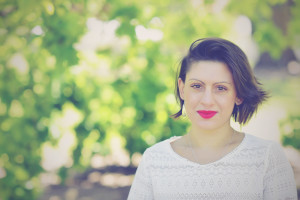 Melissa Farrugia is the creator of Soul Wellness and a passionate shamanic kinesiologist, writer and teacher based in Elwood, Melbourne, and globally via Skype. Combining her formal training with a keen sense of intuition and life experience, Mel supports self-responsible souls who are at a growth point in their life, desiring to shift from feeling mentally, emotionally and creatively stuck, to feeling deeply connected and alive in the life they're living. Connect with Mel via the social media links and subscribe above to join the Soul Wellness community.
Latest posts by Soul Wellness (see all)