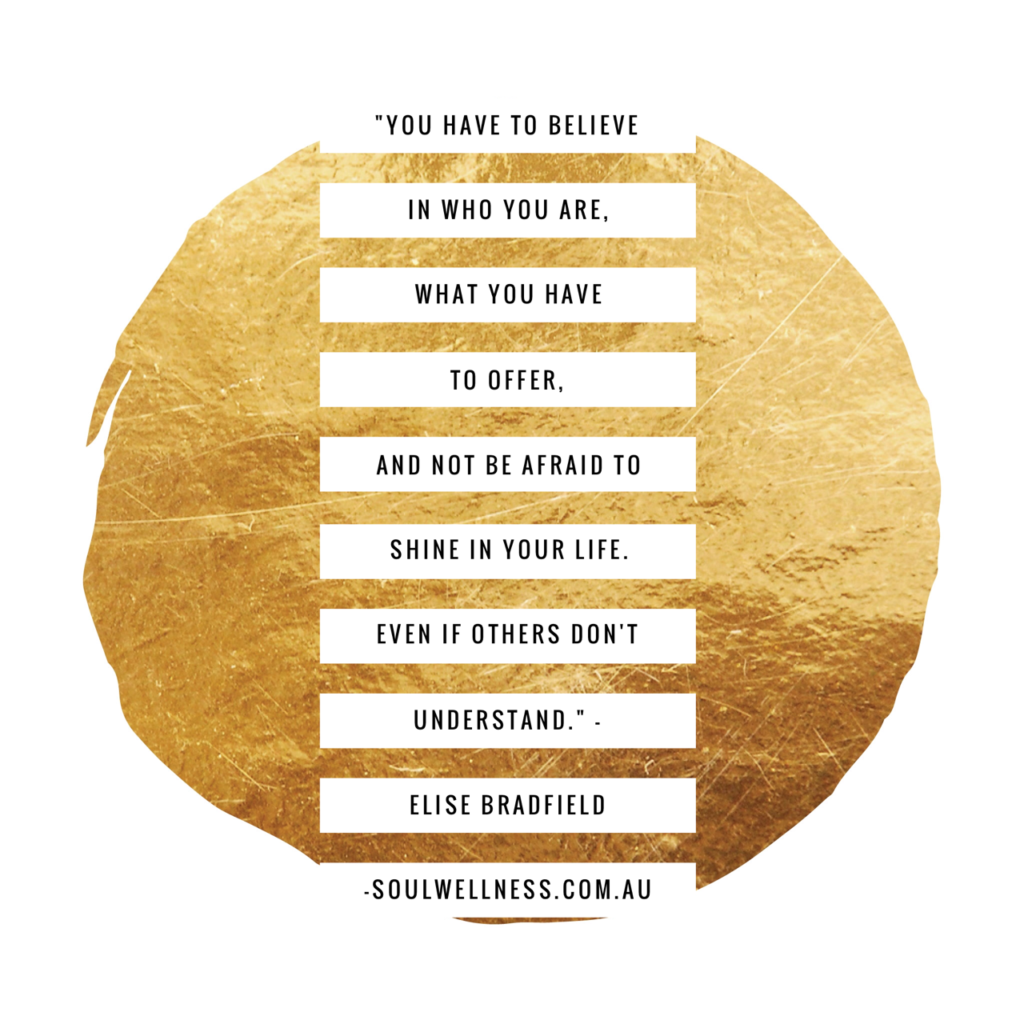 Today's interview is with Elise Bradfield, passionate advocate of the happiness movement and author of "I Wish You Happiness".
This lady's dedication to her work is beamed through everything she does – not only in her professional life, but personal as well, and it's something that I utterly admire about her.
Her determination and drive for bringing her message of happiness to the world is steeped in personal experience, and is a transparent example of how we can all turn a seemingly difficult situation, into something of a lesson that guides us to our passion and calling. Throughout this interview, it's clear that Elise has done just that.
She is determined and gracious and supportive and I cannot wait for you to bathe in her words.
Ready to dive in?
Q. Hey there Elise! Would you share a little about yourself and your story with us?
My name is Elise and I am an advocate for the Happiness Movement. I have had a wonderfully raw journey leading up to today, with equal parts struggle and beauty.
I was in my late 20's and dealing with a lot of the larger questions in life, like who I was, where I was to fit in and what my passion and purpose was. I had become terribly unhappy and unbalanced, so I made a proactive choice to better myself, my situation and my life, by finding out what happiness meant for me.
This active avenue in asking questions meant that the universe starting to share with me its wisdom and grace. From there I began to narrate my journey and have since written my book I Wish You Happiness.
Although I knew writing was a talent of mine, I also found that it healed me, and in turn became a beautiful avenue for others to also ask themselves those tough questions.
So today I can say that I live my best life but it is still a work in progress. When we contribute in a positive manner to the lives of others, we honour ourselves and our best life, and we make a difference, no matter how large or small.
Q. Did you have a clear vision or an end goal around what your best life would look like, or did it naturally evolve moment by moment?
Life is as individual as we all are but I believe that the common thread that binds us together is that we are all here to learn and grow as souls.
Living my best life therefore is always going to be a work in progress, because my daily life brings about ways to change my perspective and to alter where I may be heading.
I live my life according to what brings me happiness, so allow this value to guide my way.
I've learned you don't need to search for it, buy it, wear it or consume it. Happiness is that peaceful contentment that says I am on the right path and that I am a good human being.
I believe if you don't feel that way, if you're unmotivated and unfulfilled, then you are not on the best path for your life and you need to address that.
Q. Share with us how you're making your visions for yourself and your creative contribution to the world, happen? Do you have long term goals, or do you take it one step at a time? 
I believe the most important way to add value to the world, and make a positive contribution, is for you to be you. There is no one exactly like you, with your talents, your gifts your know-how. You are a beautiful and special addition to the universe.
You have to believe in who you are and what you have to offer. If you haven't found out where you fit, or what you have to share, then keep trying. The fastest way to a boring and unfulfilled life is to give up, or be someone that everyone else wants you to be.
Dreams are just blueprints that haven't come into fruition, so find your plan, think outside the square and live your truth.
I find that planning is great in regards to making dreams a reality, and even more powerful is when I write them down and address them daily. It helps to integrate little steps into that goal so that progress can be seen even if you are not exactly at your end point.
Q. Invite us into your world for a day: what does a day in your life look like? Is there structure or is each day different to the next?
I try to start my day happy, regardless of what is happening or the mood of other people. Having a good attitude is a great way to start the day and such a gift that you can share with others.
I go to my day job, which is something that I have been able to find to do for money that allows me to give kindness, compassion and understanding, daily. I work in aged care and so in this environment I am able to feel as though I make a difference.
In the other aspects of my day I work on my website which is wonderful for me to write and also a great place for me to have guest bloggers share their wisdom and insight with my readers.
I try to eat well, drink plenty of water, get out in the sunshine and go for my daily walk with my dog and partner, so that I can say my daily affirmations and ground them into the earth as I walk.
So I suppose I get that balance, of work, passion, outdoors, nourishment and love.
Q. Where do you draw your inspiration from? And what motivates you to keep going with your best life?
Being wide awake in my life, I'm inundated by things and people and energy that keep me inspired.
My inspirations most recently have been around spending time and energy with like minded people, and the encouragement I receive about my writing makes a difference too.
Inspirations can be large and small, but you just need to be present to notice them.
What motivates me to keep going? Really knowing that I'm my best friend, my biggest supporter and that in me being my best me, I have the greatest opportunity to share that sparkle with others and allow them to do the same.
Q. What challenges have you turned into stepping stones & opportunities?
Any setback, negative situation or hard time is always an opportunity for growth. But I had to learn that growth is a choice and I had to decide to listen to the lesson, to change paths, to seek a better life.
I have had a lot of challenges with relationships, with living my truth, with finding balance, with health and these are all a gentle (and sometimes not so gentle) push from the universe to change it up.
I've learned there is a flow with all things in the universe and if you are struggling, you are not in your flow. Every day you can alter your view and get back in your flow, your happy place, your peace and passion.
Q. What do you think your best attribute has been to get you to this point?
I know that I am a strong individual, that I'm determined, motivated and have a keen ability to observe and think.
Once I learnt that happiness truly comes from within, I also began to know myself to be a glass half full person, a positive and happy person.
Q. What's the best advice you've ever received?
I've had a lot of divine wisdom that has been shared with me. I loved hearing that we are not here to struggle and that there is a purpose for your life.
In that moment I could breathe a sigh of relief, because I knew I was important and that life didn't need to be as hard as I was making it out to be.
Q. What advice would you offer others who are bringing their own creative dreams into fruition?
Being creative is individual and so I would say not to compare your life or indeed your progress with other people. Keep on it, stay in your flow and allow divine inspiration to guide you.
Q. So where to from here for you? What is the next step for your best life?
I'm really hoping to continue spreading the Happiness Movement across the globe.
The next step is to hold the very first "I Wish You Happiness" live event, which is coming up in Sydney on the 30th of March.
I'm also planning a national tour of  "I Wish You Happiness" across Australia, taking the guest speakers along with me to uplift others through a wonderful collective of wisdom, passion and knowledge.
Q. Is there anything else you'd like to share with the Soul Wellness community?
Do not be afraid to be who you are, to shine in your life even if others do not understand. Your first priority is to live your best life and then in doing so you allow others to be better, to be unique, to be who they are and that is an important gift to give.
About Elise
Elise lives in Sydney, Australia, where she writes, blogs and speaks as part of the emerging Happiness Movement.
Elise is currently speaking at the "I Wish You Happiness" Tour together with a spectacular line-up of 5 other motivational, inspiring women, all in the wellness industry.  Visit her website elisebradfield.com for more information, plus read up about all things Happiness.
You can also find Elise on Facebook and Twitter
_________________________________________________________________________
Thank you so much to Elise for this chat.
I totally love her final piece of advice, of not being afraid to be who you are and to shine, even if others don't understand, particularly as this is something that I've personally learned too. And it's a powerful lesson.
Sometimes the people closest to us won't understand our visions and dreams quite the way we do when we feel it deep in our core, and this may become more apparent, the more lofty the goals become.
Realising that the point of your dreams isn't to have them understood or validated, but rather as a portal of self-expression of your purpose, lets you off the hook to blossom and grow into the most true version of yourself possible.
Before you move on, I'd love to know what your biggest take-away from Elise's interview was, and what you intend on doing to create more gold in your own life? 
Want more? Get the full catalog of Soul Wellness Interviews here.
Much love and soul wellness,
Melissa xx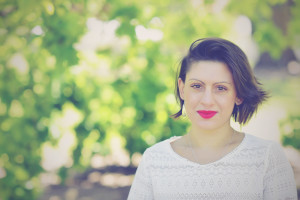 Melissa Farrugia is the creator of Soul Wellness and a passionate shamanic kinesiologist, writer and teacher based in Elwood, Melbourne, and globally via Skype. Combining her formal training with a keen sense of intuition and life experience, Mel supports self-responsible souls who are at a growth point in their life, desiring to shift from feeling mentally, emotionally and creatively stuck, to feeling deeply connected and alive in the life they're living. Connect with Mel via the social media links and subscribe above to join the Soul Wellness community.
Latest posts by Soul Wellness (see all)