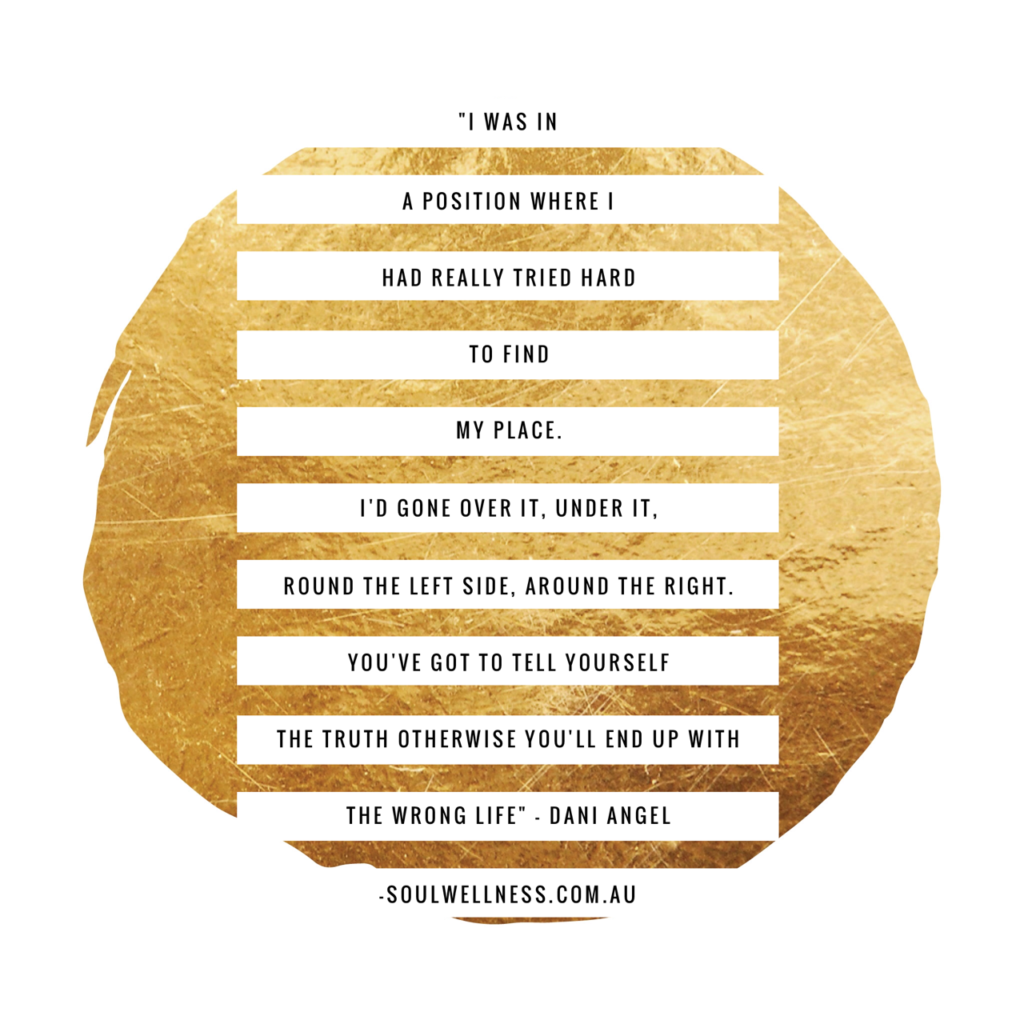 Today I've got something super special lined up for you.
For the next installment of Creating Gold, I feel pretty blessed to introduce you to Dani Angel, creator of Scented Holistic Skincare and someone who's become a beautiful friend over the last year or so.
We first met in 2012 when we did an on-line program together (b-school), and our friendship has evolved since then.
Hours literally lost via endless conversation, laughter steeped in deep thinking, story telling and sharing, over soy latte's, tea and veggie delights, which in turn fuel and inspire me for weeks on end.
So when I invited Dani to be interviewed for Creating Gold, I was delighted she said "yes" because I knew that I'd get to share a little of her magic with you too.
Before you dive in: as you flow through Dani's interview, make sure you click play on the audio players where you find them. I just couldn't bring myself to write these bits up.
The audios are filled with magical clarity, honesty, special moments and heart opening wisdom. Soul stirring gold just waiting to be absorbed.
Ready to dive in?
Hey Dani! It's so great to have you as a part of this special conversation.
Thank you, I'm very much looking forward to it!
Let's jump right in! Help us get to know who you are and the main moments of your story up until this point + what you're up to at the moment.
I am an aromatherapist and I specialise in regenerative skin care. I find that most of my clients will come to me because they have an issue with the way their skin is behaving, in a way they're not happy with and can't get control of.
I'm also a real study nerd, I love to learn and also have qualifications in Aurasoma colour therapy, I'm a facialist, pretty good tarot reader and in a previous life, I was an accountant.
It's a little like going from one world into another, so can you share with us how you started in one area and then came to be where you are now?
Yeah, it's very very different and you know what happened? I ended up in the wrong career early on in my life. I remember being in high school and you go to the careers office, and there's a conversation about what you're good at, so they were looking at all my marks and they were like "oh you're really good with statistics, numbers and accounting, so you should be an accountant."
So, I went and did that, and I got my degree and I went out and worked for a public practice and thought "oh god this is boring"! And so then I moved into corporate accounting and thought "oh no, this is even worse!". It was a very mundane monthly routine. So then I went into auditing forensic accounting, where you go down the rabbit hole and come back with the answers – which was challenging but also quite lonely, because even though there's people around, you really have to focus on the numbers.
So I thought, "no, that's not right for me either"! I then moved onto setting up accounting systems and training staff – and then realised one day – "my god I'm teaching the most boring thing"!
I was in a position where I had really tried hard to find my place here: I'd gone over it, under it, round the left side, round the right side. I'd tried so many things to find my place within the industry and it just wasn't right. It didn't feel good, it didn't make me happy.
I was earning a lot of good money, I was being offered good jobs, for another person, but not for me.
So I had to make a decision to find something else, and to acknowledge that just because I was good at something, didn't mean I had to do it if it didn't bring me joy.
I love that you make that point: just because you're good at something, doesn't mean it's the right fit for you, that it's going to bring you joy, or that you have to stick it out.
No, definitely, and also not because you put the time in either.
Don't trick yourself into believing that's why you have to stay. I knew I was making the right decision, but the people around me were more "oh my god, but you're so good at it"… and I was like – "what if there's something else I'm good at"? This may not be the only thing I'm good at – there may be something else I'm good at and it makes me happy.
It was a huge lesson, and it was when I really learned what I wanted from my life. I didn't just want money, and I learned a lot about who I was.
So, by this point, you'd found out more about yourself, and knew what you wanted. What was your next step? Did you have a clear idea that you'd be going into aromatherapy and a more holistic way of living, or was that something you really had to figure out as you went along?
You know, I think sometimes when you pay attention, the signs literally jump out in front of you, and that's what happened for me.
I was lucky enough to spend quite a lot of time travelling overseas, and in third world countries and had a few instances where, in the middle of a village and the middle of a jungle, I hurt myself and the only thing available was natural remedies. And so it got my interest, captured my imagination and I thought, I have to learn more about this.
For Dani's full answer + super special conversation not included in the write up, click play on the audio player below:
Will you share with us what your life looks like day to day? Also, because you're so present within your life, are you conscious of surrendering to what needs to occur, or is there a set format that governs your day?
A little bit of both. For myself I have found I work best if I blend the two.
I have definite elements of my day which are very structured. I get up, I have a fresh juice, I exercise with my husband, outside if we can. We live on a cliff and there's lots of stair cases, so we get out and do those. Then we come home and I'll make us up a big healthy breakfast, with whatever we're into at the time. That's the first hour of every day.
I also finish my day at about 5pm with a meditation, then cook dinner (unless there's other plans). I end my day in the bathroom, cleansing and moisturising my face. Those three things don't tend to shift, and they give me a good foundation.
The rest of the time, I can be very much open to spontaneity. I find that having that foundation gives me so much more freedom to be really free in that spontaneity, otherwise I can feel a little bit un-grounded.
Just knowing that the foundation is there, and that it's strong, and that you can rely on it, makes everything else twice as exciting.
By the sounds of things, you really are creating a life that fits for you, and helps you to feel buoyant and alive, which is awesome. Have there been particular challenges, be it mindset or personal beliefs, or beliefs of those around you that you've had to shift, in order to get to this place?  
Yeah, very much so. Especially when I decided to change careers and go out and do something very different. My family were very proud of me. I went to uni and I had a stable job, and I just tossed it. I think that was a real shock for them. Their picture of what that means, and your picture of what that means can be really different.
It can be quite challenging for a lot of people to forge their own path and act in alignment with their truth, so what do you believe is your best attribute has been to create the life that you have?
A couple of things really. The first one, I was just born kind of immune to peer pressure, and I don't really know why that is, but I've always just been able to be strong enough to go against the flow and choose what I really wanted.
I'm a natural seeker in that regard, perhaps interested in seeking out what makes me happy, rather than what others believe will make me happy.
For Dani's full answer + super special additional conversation not included in the write up, click play on the audio player below.
I know colour is something that you're big on, so how do you use colour to support you in your life?
I definitely use colour when I get dressed: in the colours I choose to wear. Sometimes its unconscious and I'll just grab something that's in the wardrobe, but it's always there.
We all always choose colour, depending on what's going on in our conscious and unconscious states, but it is a real decision.
If I'm doing something creative, I'll wear a turquoise colour that stimulates creativity. If  I'm going into a meeting that's perhaps in a hostile environment, I might choose to wear pink – the colour which represents love, because it's very difficult to be angry in the presence of love.
Actually in Pentridge, many years ago, the solitary confinement rooms for the prisoners after they'd had fights, were painted pink to calm them down from anger and rage, and then lower down on the wall, was painted a red stripe, to ground them. Which is just amazing and a wonderful choice for them.
Sometimes if I really need energy, I'll choose red. If I'm seeing clients and encouraging them to make a change in their life, I may wear green, because it can be about truth and choice, bringing in the energy of possibility.
What is the best advice you've ever received?
I'll go back to the line from the OC – if you don't tell the truth, you'll end up with the wrong life. It's so important to be honest with yourself. If something is not working – and you know, you always know, you have to find the courage to change, even though change can be terrifying. If you avoid it, you end up in a life that you don't want.
And what is the best advice you could offer others?
Make a point every single day of noticing the little things in your life that make you happy.
You've created this life. There are things around you that you know are there to make you happy. You're making the choices, the food you eat, the clothes you wear, the beautiful shoes, the people you choose to surround yourself with… they should be bringing you joy every day. The possibility for happiness in your day is absolutely endless, if you take the time to notice all of those little things. And then really savour the moments.
When you lock into the pleasure, you're stacking your emotional scale in a good way. Try new things, and be brave.
To finish up, is there anything else you'd like to share with the Soul Wellness community?
I'd like to say, thank you Mel for the opportunity to be brave to do something I don't normally do, I really appreciate that, and I really look forward to seeing this and all the other interviews on your blog. I'm sure it's going to be filled with fantastic ideas for people to live their best life by.
About Dani
Dani Angel is a colour therapist, organic perfume creator, crazy good tarot reader and the founder of Scented Holistic Skincare. Her products have been featured in magazines around the world including Vogue, Spa Asia, and Elle.
She wants everyone to believe that life is full of joy, beautiful scents, inspiring colours and perfectly timed intuitive guidance.
You can find Dani at scentedholisticskincare.com.au and via facebook
_________________________________________________________________________
It's was my absolute pleasure to interview Dani, and a big thank you for showing up and being a part of Creating Gold. This was such a soulful conversation, and I'm grateful we were able to have it. 
Before you move on, I'd love to know what your biggest take-away from Dani's interview was, and what you intend to do to Create Gold in your own life? 
Happy pondering!
Want more? Get the full catalog of Soul Wellness Interviews here.
Much love and soul wellness,
Melissa xx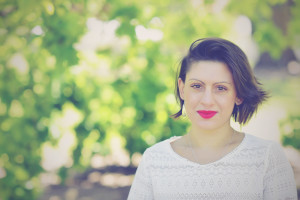 Melissa Farrugia is the creator of Soul Wellness and a passionate shamanic kinesiologist, writer and teacher based in Elwood, Melbourne, and globally via Skype. Combining her formal training with a keen sense of intuition and life experience, Mel supports self-responsible souls who are at a growth point in their life, desiring to shift from feeling mentally, emotionally and creatively stuck, to feeling deeply connected and alive in the life they're living. Connect with Mel via the social media links and subscribe above to join the Soul Wellness community.
Latest posts by Soul Wellness (see all)