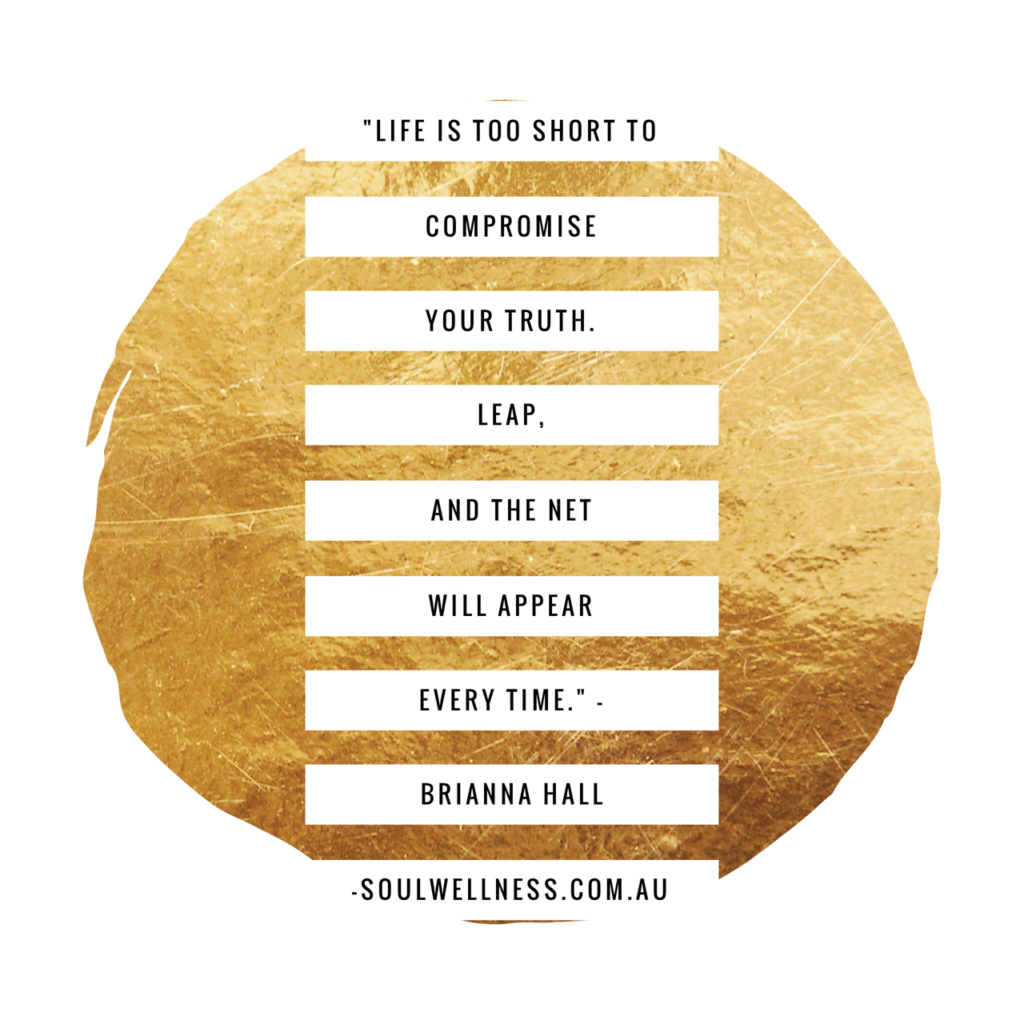 Today, I'm bringing you a very special interview with Brianna Hall: Photographer, Film Maker, Lover of Life and all round Creative Genius of Creative Static Studio's.
Throughout this interview, I could feel the bubbling rising feeling I get in my belly when I feel inspired to go and create something magical. I was nodding my head, deeply drawn in, and at moments, blown away by the clarity of Brianna's words. One thing is for sure: by the end of the interview, you'll come out with a knowing that this life is for living your way… all you've got to do is own it.
Q. Hey Brianna! I'm so happy you're here, so let's get started… Would you share a little about yourself & let us in on who you are, some of the main 'moments' of your story, and what your best life is all about:
I'm Brianna, and I am a hopeless romantic. Insanely creative, joyously quirky, with a twist of revolutionary. I'm on a mission – to unleash love, passion + authenticity in others, so their stories can inspire the world. For me, life is all about the stories.
So what exactly do I do? A little bit of everything creative. I'm a photographer, a film maker, a designer, a writer, a branding + marketing expert. I coach people – women, in particular – to weave a creative life, to be authentic and to live out LOUD. Mediocrity is for pansies, and life is too short to compromise your truth.
My life has been a series of defining moments and self-shaping challenges. Every ounce of it has made me the woman I am today, and I wouldn't trade a minute of it. I'm a divorced mama of two incredible little girls (ages 8 & 10) – who have inspired me to live my best life, to show them how it's done.
I want to show them that by embracing your true self, you can rock the world – and leave it in better shape than when you arrived. Leap, and the net will appear. Every. Time.
Q. Could you share with us how you're making your visions and your creative contribution to the world, happen?
Just. Do. It.
There will always be a million reasons why you shouldn't, a hundred excuses why you can't. But one overwhelming reason why you MUST.
Nobody else in this world – no one before you, no one after you – has your unique ability to impact the world. Even if it's a seemingly small contribution, even if it's only in your little corner of the world, the butterfly effect guarantees that the ripple you begin can – and will – have a profound effect on the world.
I'm not very good at waiting around for someone else to get things done. I jump in, with both feet – sometimes to my own detriment – and take the lead. I believe that life's biggest regrets come from chances not taken, time wasted waiting. Even if you have to take baby steps, break your dream down into bite-sized chunks, doing SOMETHING is better than sitting idly while others move forward.
Q. Invite us into your world for a day: what does a day in your life look like? Is there structure or is each day different to the next?
My life is very fluid. I function well when I leave room for spontaneity in my day. As a creative, I have to be able to feed my muse. Too much structure stifles her.
Because I do so many different things, each day is a new adventure. My weeks are a beautiful mixture of photo shoots, filming projects, writing sprints, designing marathons and one-to-one or group coaching.
I love how this (seemingly) chaotic mix keeps my creativity flowing, my muse on her toes. I don't allow any of my work to fall into tedium, and I'm always pushing my creative boundaries.
I'm also a single mom, so my girls are always top priority for me. I schedule my work around them, including them when I can and making sure to set aside time to just be Mama. Every night before bed, we have snuggle time on the couch, and we write a new entry in our gratitude journal – thanking Life for the best parts of our day.
It's an incredible grounding exercise, and one that reminds us even on the toughest days that Life is beautiful and perfect.
Q. Where do you draw your inspiration from? And what motivates you to keep going with your best life?
Life inspires me. I've always seen the world from a different perspective. Some call it rose-colored glasses, some call me naive.
I think I simply choose to see the beauty around me. I look for the love, because I believe that love is the driving force of life. I'm inspired by the stories I see and I love the challenge of finding new ways to help tell them.
My primary motivation is pretty obvious – my daughters. They watch my every move, and I know their little souls are absorbing every bit of inspiration I can throw down. I want to raise them to be strong, authentic women – and the best way to do that is to lead that kind of life myself.
Q. What are the values that you live your life by?
I live a very love-centric life. All throughout life, we have two choices: love vs. fear.
Fear-based reactions are constricting and limiting. Love-based reactions open up the world to incredible possibilities. Fear expects the worst from others, and that's often what you get when you live and act from a place of fear. Love opens them up, inspires them to react in kind, and gives them a chance to grow. Any action spurred on by genuine love cannot be a mistake.
Authenticity is at the core of all I do. Being authentic and living from your truth is the greatest form of self-love there is. True leaders are always authentic, living from a sense of purpose, and that's what draws people to follow them. When you can be authentic, you never have to worry about being 'outed' or having dirty laundry come back to bite you in the ass. It also frees you to follow your heart.
Living authentically – living out LOUD – means that your choices in life are clear and drama-free.
Q. What challenges have you turned into stepping stones & opportunities?
I've always been able to channel my struggles into something more productive.
I had a difficult childhood, which is what inspired me to turn to creative outlets in the first place. It was the breeding ground for all my artistic pursuits. Later, finding myself in a controlling marriage, I was pushed to do quite a bit of soul-searching and self defining. My divorce in 2007 was my opportunity to reclaim my sense of self, to rediscover my path.
Every time I come up against a major 'setback,' I challenge myself to find the lesson and grow from it. I look for the opportunity within it, and every time I bounce back twice as high.
The last year of my twenties was the final shove I needed. It seemed that my twenties hit the self-destruct button on their way out the door. Turning 30, I found myself left with nothing. I had gone through a major break-up with the man with whom I thought I'd spend the rest of my life. A nasty sales tax audit had cost me my studio and my business license. I had no home, no car, and no business.
Devastated at first, I quickly recognized that I had been given something incredible: a blank slate. I could start again, at ground zero, and rebuild life the way I wanted it to look. I could design my own reality, on my own terms. As soon as I started looking at it as my next Great Adventure, everything started to change for me.
Now, eight months later, I'm light years away from the devastation and despair I thought I was facing. I'm happier than I've ever been, and I'm watching with awe as my little empire is taking form.
Q. Were there there any beliefs you've had to challenge, or ways of thinking you had to change, in order to step into the life you wanted?
My biggest limiting belief was sabotaging me at every turn: I'm not worthy. I don't deserve this. I can't ever have the things I want. Who am I to want any of this? Who do I think I am?
For me, dispelling this belief was a matter of discovering its root. It's easier to diminish the power it has over you once you recognize where it originated. While I knew that it came from my childhood, pinpointing exactly where it started – earlier than I ever imagined – was what gave me the ability to shrink it.
One key factor is often overlooked when it comes to eliminating those pesky limiting beliefs or thought patterns. It's often recommended that you first discover the belief ("I'm not worthy") and then change it to a positive affirmation ("I'm worthy of all the Universe has to offer").
However, I challenge you to take it one step further – turn it into an ENABLING belief. For me, that meant recognizing that not only am I worthy, but I have an obligation to fulfill the unique purpose written for me. I have a path to walk that I alone am capable of walking, and who am I to NOT do that?
Q. What do you think your best attribute has been to get you to this point?
I think my tenacious creativity serves me well. I am not afraid to go against expectations or tradition and live life MY way, which is often a bit revolutionary.
I can find solutions that are far outside the box, and often get a lot of mixed reactions. It's funny – I often say that I'm the ultimate D.I.Y. girl, and that craftiness extends to how I do life. I am constantly repurposing things to fit my situation, recycling bits that life leaves me along the way. I know it drives certain people in my life crazy, but it infuses so much more meaning into every day.
Q. What's the best advice you've ever received?
Don't take life too seriously; nobody gets out alive. As silly as it sounds, it's absolutely true.
People tend to get caught up in petty dramas that really don't matter in the grand scheme of things. This life is fleeting, and you have to ask yourself – is this really worth getting worked up over? Will I care about it next week? Next month? Next year? Be open, be authentic, and love like there's no tomorrow. You're never too old for hugs, for cartoons or for ice cream cones and swings.
Q. What advice would you offer others who are making changes to the way they live, so they can bring their own creative dreams into fruition?
Determine first how you want to FEEL. Come up with a list of five things that are the most important to you – how you want to feel in your work, in your relationships, in everyday life. Once you have your list, everything starts there. It becomes your roadmap – every decision you are facing goes up against that list.
Will it make you feel ANY of those things? Suddenly, life gets so much more clear. Goals are made with those feelings in mind. You are able to simplify your life by dumping anything that doesn't make you feel the way you want to feel. Necessary evils can be transformed just by infusing more of those feelings into those tasks and relationships.
Q. So where to from here for you? What is the next step for your best life?
I have big plans. I've got two books in the works. The first, due out this October, is A Leap of Spirit: Everyday Inspiration, a book featuring a daily photograph + inspirational story, designed to nourish the soul and inspire greatness. The second is Revolutionary Passion: Creating a revolution from within, which teaches readers to live out loud and embrace the authentic life. I'm also putting together a series of workshops to go along with Revolutionary Passion.
I have a few other projects in the works, and I'm just launching a newly redesigned website that encompasses all of my little budding empire. For me, though, the most exciting part is the living itself. Life is miraculous, and I'm eager to experience every juicy step as it unfolds.
Q. Is there anything else you'd like to share with the Soul Wellness community?
If you're seeking to live a creative life, one of the best – and most fun – exercises you can do is to discover your muse. Get to know her, figure out how to seduce her, learn what makes her flourish. Then make it a point to not ignore her.
If you are most creative at night, adjust your schedule to accommodate at least a few late nights a week. If you get a surge of inspiration after exercise, start jogging daily. If your best ideas are churned out after a creative jam session with friends or other creatives, start setting them up weekly! Don't try to force creativity – just do more of what naturally brings it out in you.
About Brianna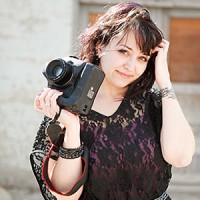 I'm Brianna, mama of two little girls and a guinea pig named Charlie. I'm a free spirit with a hint of revolutionary. Everything I do, I do BIG, and making a living is no exception.
Creative Static Studios (www.creativestaticstudios.com / www.facebook.com/creativestatic) is the culmination of my creative passion. For me, life is all about the stories.
________________________________________________________________________
Brianna, thank you so much for being your beautiful, inspirational & creative self! I think it's time I go and spend some time with my muse now…
Before you move on, I'd love to know what your biggest take-away from Brianna's interview was, and what you intend to do to Create Gold in your own life…
Use her words to create momentum, so that you're propelled toward your next step, and pulled forward into the vision of your best life.
Happy pondering!
Want more? Get the full catalog of Soul Wellness Interviews here.
Much love and soul wellness,
Melissa x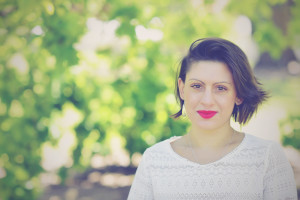 Ready to work together? Schedule your 1:1 Shamanic Kinesiology session in Elwood, or via Skype.
Come along to the Gathering Circle. It begins Thursday 6th of October.
Seeking restorative self-healing practices? Download 31 Days of Soul Wellness
Melissa Farrugia is the creator of Soul Wellness and a passionate shamanic kinesiologist, writer and teacher based in Elwood, Melbourne, and globally via Skype. Combining her formal training with a keen sense of intuition and life experience, Mel supports self-responsible souls who are at a growth point in their life, desiring to shift from feeling mentally, emotionally and creatively stuck, to feeling deeply connected and alive in the life they're living. Connect with Mel via the social media links and subscribe above to join the Soul Wellness community.
Latest posts by Soul Wellness (see all)