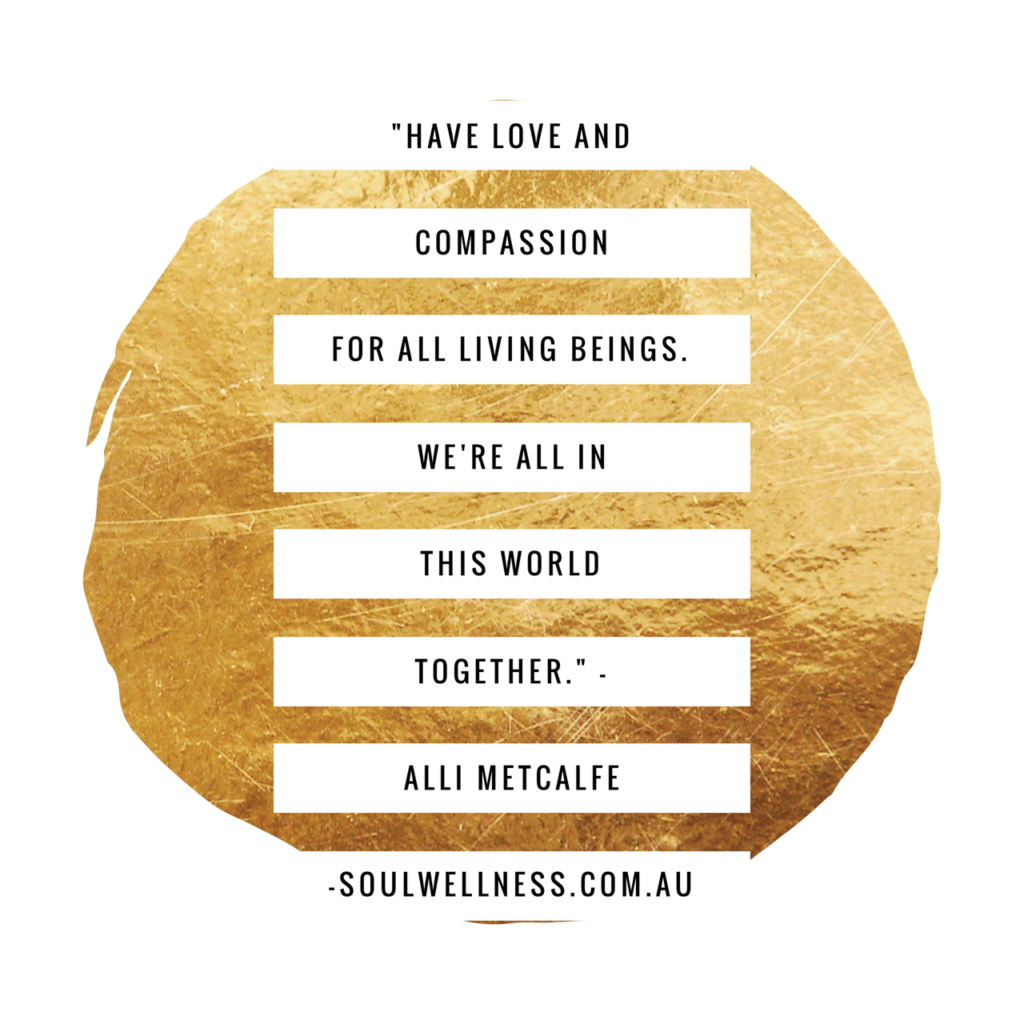 It is such a delight to bring you this interview with Alli Metcalfe, Naturopath & Owner of For The Love Of Tea.
Alli is super inspiring, exudes love in all she does, and is a true lover of life.
Reading through this interview will make you want to become a better person, breathe life in at full force, and truly be grateful for every single aspect of your life.
So sit back, get comfy with your favorite cup of herbal tea, and get ready to meet (& be inspired by) the lovely lady that is Alli Metcalfe.
Q. Hello Alli! So happy to have you as a part of the first Creating Gold series! To kick this all off, help us get to know who you are, the main 'moments' of your story so far, and what your best life is all about:
My story is rather long so I am just going to start with probably the most significant moment that transformed my life.
In 2009 I was in my final year at university, I was studying a Bachelor Degree of Naturopathy, life had been pretty stressful, studying full-time and working like crazy to pay the rent and live in general.
Little did I know things were going to get a whole lot worse, I suffered an extremely traumatic car accident. It was a head-on collision where I had suspected spinal injuries and an 18 month old child did not survive. This event changed my life.
I suffered from PTSD (post traumatic stress disorder) and had massive anxiety. But instead of deferring university like a normal person should, I decided to complete my final year.
And as you can guess once I completed it, I basically collapsed in a heap, I couldn't move off the couch most days, I was depressed and alone, unemployed and pretty much as low as I have ever been.
After about 18 months of this I decided I had to do something with my life, I wasn't quite ready to work as a Naturopath but I came up with an idea of starting my own business!
A tea business to be exact, I wanted to infuse (no pun intended!) my knowledge of herbs into a specialty tea range that was delicious, healthy and certified organic. And thus For the Love of Tea was born.
My best life is all about living in the moment as much as possible, being grateful every day for what I have and for this amazing thing called life!
Our lives are so precious and it is so easy to get caught up in the little things and forget that all of this can be taken away from us in just a flash.
Gratefulness is what keeps me going from day to day. I am grateful to be alive, grateful to live in this amazing free country, grateful to call Byron Bay home (I live in a holiday destination!), grateful for my beautiful man who  makes my life better every day, grateful for my family and amazing friends. And so much more!
Q. Alli, I had shivers all over my body as you shared your story – thank you… So with all of that said, would you invite us into your world for a day? What does a day in your life look like & how do you stay present? 
A day in my life varies greatly I have never been one for strict routine so I like to mix it up.
At the moment I have been waking up around 6.30ish but I don't get out of bed straight away. I usually read something either a self-help book or a fiction/novel I might be stuck into then I get up about 7.30 and have some breakfast with my man. Sometimes he brings it to me in bed! Our bedroom is the sunniest place in the house in the morning, so it's nice to soak it up.
Then I try to get out of the house and go for a walk on the beach, when I get back I might do some yoga and meditation.
Then I will attend to any business issues, making and packing orders, bookwork, getting ready for the weekend markets, answering emails etc.
Then I have lunch with my love before he heads off to work, and then I will spend the afternoon attending more business matters, I will try and get out of the house again, especially if it's a sunny day! And then do some housework if it needs it!
And I might spend the evening reading blog posts or books, writing down inspiration and brainstorming, checking social media. Or I might catch up with some friends or family for dinner.
Although my routine changes regularly, I try to adhere to some main principles such as;
Living in the moment and being grateful for everyday (as mentioned above)
To eat super healthy
I try to do yoga and meditation most days to calm my mind
Spend time with my loved ones
Get outdoors even for half an hour
Eat my greens!
Eat seasonally and ethically
Connect with friends
Have fun!!
And of course the most important point that I nearly forgot to mention is Drink Tea!!!!!!
Q. I love how much self-care you approach your life with – brilliant! Now, as a bit of an inspiration seeker myself, I'm wondering where do you draw your inspiration from, and what motivates you to keep going with your best life?
I draw my inspiration from others who are living their best lives, from books that I have read. 'A New Earth' by Eckhart Tolle is a great inspiration I can read it over & over and always get something new out of it. All things health and well-being related and reading text books funnily enough, that's my inner nerd coming out!
And the fact that I survived my car accident, that keeps me motivated to keep going, sometimes when I am getting down about something not working out, I think of all those people out there in the world who are suffering and who have nothing, who might not have a roof over their head or food in their tummy and this motivates me to appreciate my life and keep striving forward.
Q. What are the values that you live your life by?
Live in the moment, it's all we really have. I am big on this as you can guess!
Also to have love and compassion for all living beings, because we are all in this world together and we need to have unconditional love for one another, no matter what colour our skin, what language we speak and what we do with our lives.
Have an open heart & mind and not judging others is important too.
Q. What do you think your best attribute has been to get you to this point? 
I guess my strength and determination to keep going despite the challenges of life are probably my best attributes. That I have been able to pick myself up off the floor when things are falling apart and to believe that it is going to work out.
Q. What's the best advice you've ever received?
The best advice I have ever received is to believe in myself and that I can do anything I put my mind to! Mind over matter, advice from my mumma!
Q. Love that advice – my mum passed that wisdom on to my sisters & I too! Got to love wise empowering role models! So, what advice would you offer others who are making changes to the way they live, so they can bring their own creative dreams into fruition?
Keep striving and dreaming and believing!
Even when you are in the darkest place you have ever been, there will be light, things will get better and as the saying goes 'this too shall pass'.
And if you can believe in yourself, back yourself 100% of the way, it will work-out. We all make mistakes along the way and that's a good thing because you truly do learn from them.
And try to find some quiet time each day to turn off your mind and feel peaceful and content.
Q. So where to from here for you? What is the next step for your best life?
From here I have another business on the horizon it's going to be an online nutritional program so I can utilize my qualifications as a Naturopath/nutritionist more thoroughly.
I will also continue with the teas and develop a Naturopathic/therapeutic range that is tailored to specific conditions.
Q. Ooh, I can't wait to hear more about your new business – make sure you let us know! To finish up, is there anything else you'd like to share with the Soul Wellness community?
I just wanted to thank you Mel, for including me in this series on your blog, I am truly grateful!
Keep up your amazing work.
About Alli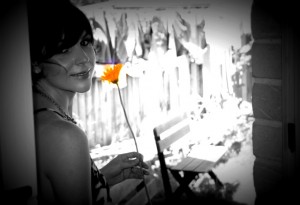 Alli Metcalfe is a fully qualified Naturopath and Owner of For the Love of Tea.
She loves all things health and well-being, and is super passionate about helping people overcome their health issues. And of course she loves tea!! And pursuing creative avenues like taking photos, drawing and playing music
You can follow us on Facebook  & Instagram
_______________________________________________________________________
Alli, thank you so much for being a part of Creating Gold. 
Now, I'd love to know what your biggest take-away from Alli's interview was, and what you intend to do to Create Gold in your own life…
Use her words to create momentum, so that you're propelled toward your next step, and pulled forward into the vision of your best life.
Happy pondering!
Want more? Get the full catalog of Soul Wellness Interviews here.
Much love and soul wellness,
Melissa x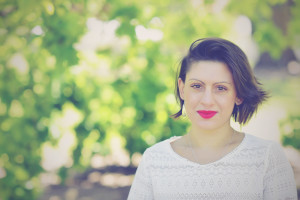 Ready to work together? Schedule your 1:1 Shamanic Kinesiology session in Elwood, or via Skype.
Come along to the Gathering Circle. It begins Thursday 6th of October.
Seeking restorative self-healing practices? Easily download 31 Days of Soul Wellness
Melissa Farrugia is the creator of Soul Wellness and a passionate shamanic kinesiologist, writer and teacher based in Elwood, Melbourne, and globally via Skype. Combining her formal training with a keen sense of intuition and life experience, Mel supports self-responsible souls who are at a growth point in their life, desiring to shift from feeling mentally, emotionally and creatively stuck, to feeling deeply connected and alive in the life they're living. Connect with Mel via the social media links and subscribe above to join the Soul Wellness community.
Latest posts by Soul Wellness (see all)